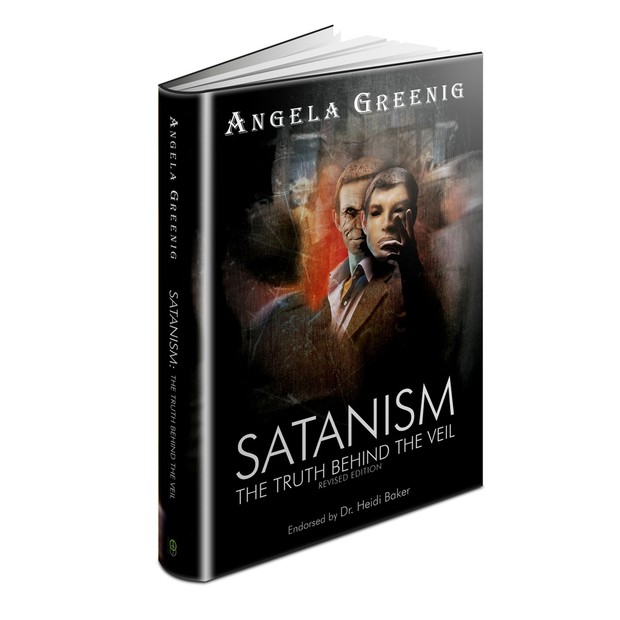 Satanism Book - for Nook
IMPORTANT! READ THIS BEFORE BUYING. YOU MUST FOLLOW THESE EASY INSTRUCTIONS BELOW IN ORDER TO READ THIS BOOK ON YOUR NOOK. THESE INSTRUCTIONS WILL EXPLAIN HOW TO TRANSFER YOUR NEW BOOK TO YOUR NOOK FROM YOUR COMPUTER.

If you want to load an .ePub eBook file you have purchased from a source other than Barnes & Noble onto your Nook eReader, you will need to sideload it. Sideloading is simply a fancy term for copying an eBook file from your computer or email account onto your eReader. Here are two methods for sideloading an .ePub eBook file onto your Nook:
Save the .ePub eBook file you have purchased to a folder on your computer (perhaps to your desktop or in a folder called "eBooks").
Connect the Nook to your computer with the included USB cable.
Open "My Computer" on Windows or look at the desktop on your Mac. Nook will show as a drive where the hard drive and other USB drives show. Double-click on the Nook drive to open it.
In another window, open the folder where you saved the ePub eBook file you want to load onto your Nook.
Now drag & drop the .ePub eBook file(s) from your computer to the root of the Nook, or to the "My Documents" folder.
After the files are finished transferring to the Nook and before you unplug the USB cable, you must eject the device from the computer. Removing the USB cable before doing this can potentially damage your eBooks and/or the Nook. Simply right-click on the Nook drive and select the undock, eject, or unmount option.

~~~~~~~~~~~~~~~~~~~~~~~~~~~~~~~~~~~~~~~~~~~~~~~~~~
Book Description

If we have never needed an eye opener, it is now. In this book, God is asking us to rip of the veil to see what satan is doing around us. Satan infiltrates the media and uses TV, video games, and movies to desensitize us to the ways of the Spirit. This book will equip you to recognize the signs of the times by exposing areas of the second heaven and the enemy's schemes against the people of God. You will know that you have authority to stand in the blood with full power to tear down strongholds and advance the Kingdom of God. If we are seated with Christ in heavenly places then satan is under our feet as a defeated foe. It is time for the body of Jesus Christ to manifest this beautiful victory. Angela's third heaven revelations will not only set you free, but also those around you. Put on your armor and prepare to move forward in victory!

You'll get 1 file (1.8MB)
More products from AGMinistries