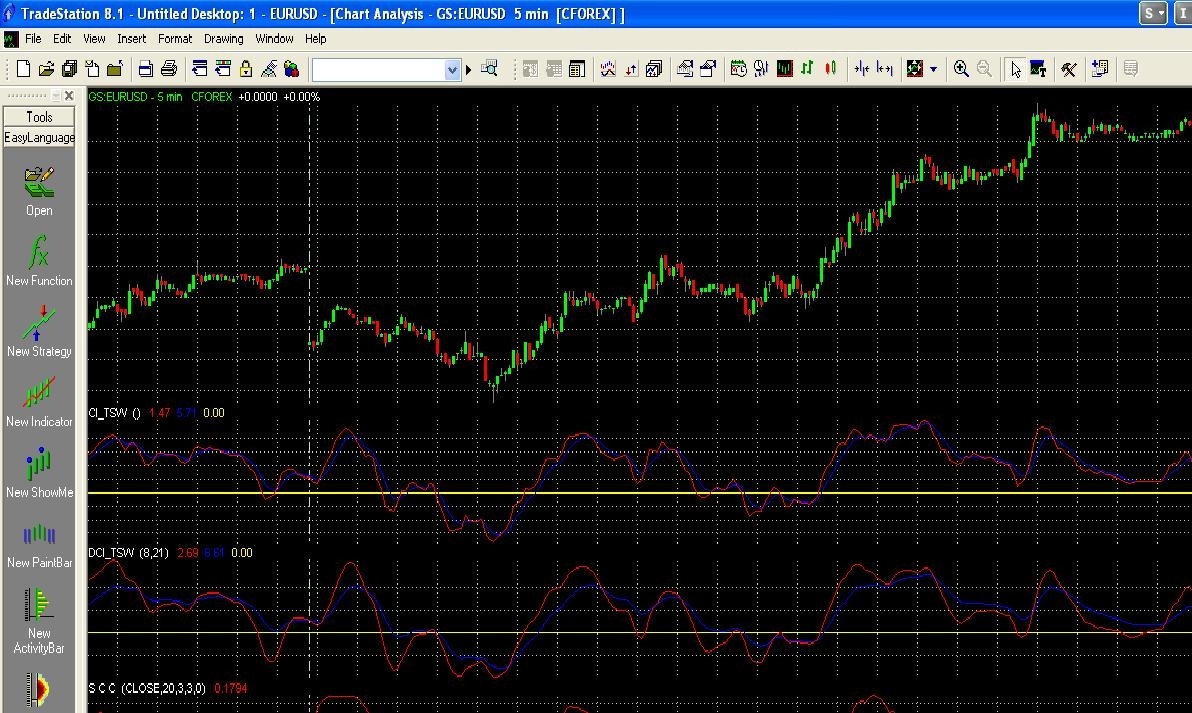 Hamzei Analytics Indicators for TradeStation 9.1
How to use Hamzei Analytics' Directional Volatility (DV) Indicator
By Fari Hamzei
A key element of your success in day trading hi-beta stocks and/or stock index futures is not to expose your hard-earned risk capital (and your emotions) to the market's whims and wishes any more than you have to. A clever way to achieve this goal is to avoid being in the markets during Small Range days and instead focusing on taking a 70% chunk out of a directional move during the Big Range1 days. Hamzei Analytics' Directional Volatility (DV) Indicator is designed to guide you thru this tough endeavor.
On the surface, this is no easy assignment. Please note that our DV Indicator is not tasked with trying to detect the correct direction of the trade here. We have other, more specialized tools for that. All the DV indicator is trying to do for us is to look for the day that the asset in question is poised to move directionally (not whipsawing) on an intraday basis.
How does it accomplish this?
Simple. The premise behind the Directional Volatility Indicator is based on the widely researched and well documented fact that: it is much easier to predict the volatility cycles than it is to predict the price cycles for a given asset. Simply put: Volatility tends to contract and expand with reasonable cyclicality where price doesn't.
You'll get a 468.4KB .RAR file.