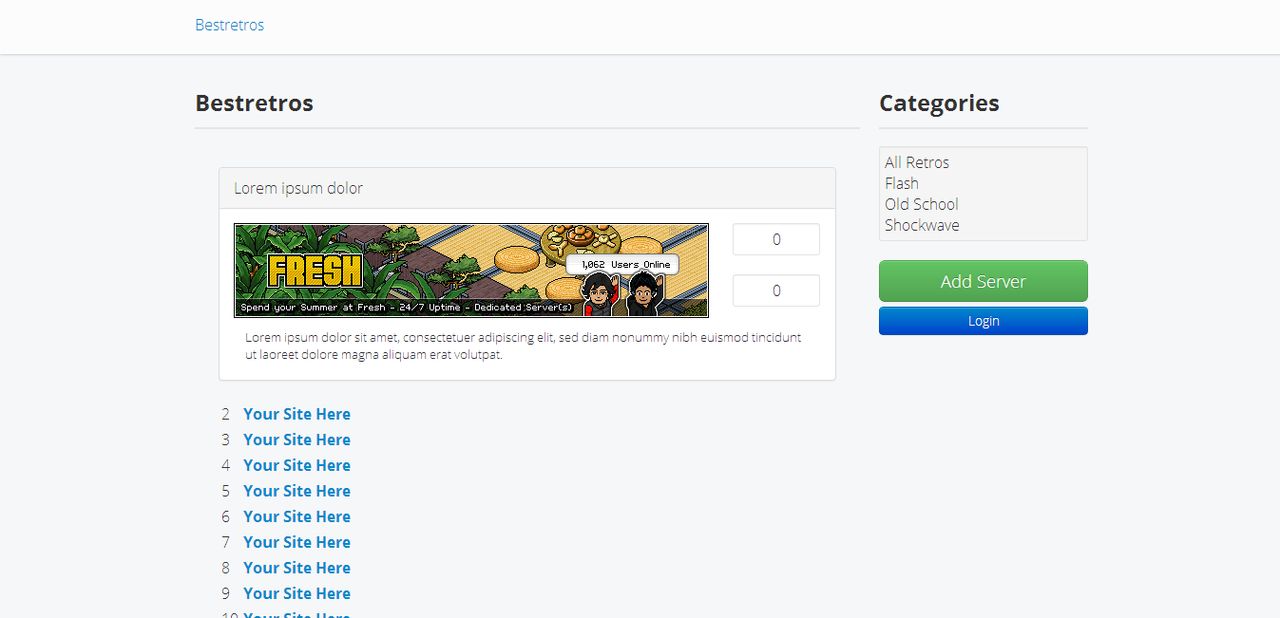 Modern Aardvark Topsites PHP Template
This white, potentially 'Habbo styled', template is great to use for almost any Aardvark PHP Topsite. This is fully customizable in the theme's wrapper.html file. Built with Bootstrap with modern design in mind. Notice: This is an Aardvark Topsites PHP Template, you must first have Aardvark Topsites installed (which can be downloaded for free).

Please note before purchasing: This is an old theme for the PHP script 'Aardvark Topsites PHP' and requires you to have some knowledge on installing themes for that script as no documentation is included.
You'll get a 39.6KB .ZIP file.
More products from Minecraft Website Templates