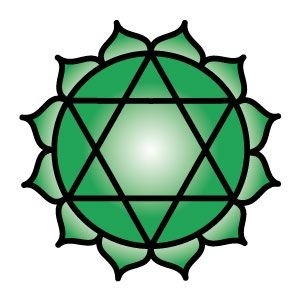 ULTIMATE★HEART CHAKRA★Open And Balance your Heart Chakra With Ultrasonic Option
You can Get $4 Discount if you pay with Bitcoins.
Please send an email to
[email protected]
for more information!
Greetings Ladies and Gentlemen! 
This is a more powerful version of the video found on your YouTube channel, perhaps the most Powerful Subliminal Program for Opening and balancing your Heart Chakra, apart from almost double the amount of very powerful affirmations and its rendered with 3D affirmations technology which we developed to deliver the messages deeper to our subconscious mind. It is also available with more background sounds and Ultrasonic option as standard
The heart chakra - the wellspring of love, warmth, compassion, and joy is located in the center of the chest at the heart level. heart chakra
Anahata moves love through your life.
It is the center of your deep bonds with other beings, your sense of caring and compassion, your feelings of self-love, altruism, generosity, kindness, and respect.
Anahata is an integrating and unifying chakra - bringing to wholeness - as such, it is your healing center. Indeed, most spiritual traditions recognize love as the ultimate healing force.
The energy of anahata allows us to recognize that we are part of something larger, that we are interconnected within an intricate web of relationships extending through life and the universe.
Anahata allows us to recognize and get in touch with the sacred and fundamental truth that runs through all of life and connects everything together.
The "way of the heart" or the "path of the heart" is living your life from this energy center of love.
It means living your life with loving kindness and compassion towards others. It means that your heart is open to others and you inspire kindness and compassion in others. You create safe and supportive environment.
This program helps you open and balance your heart Chakra.
INSTRUCTIONS:
Listen to this track for at least four hours a day for the next 1-3 months. Or if you want super fast results you can listen to the track for at least 8 hours a day for the next one month, but not more than 21 hours.
If you ever feel that you are being tempted back after 3 months, you restart and use this program as a refresher and listen to it for a week.
Listening to the track using headphones/earplugs are better, but sometimes we understand you can't always use it, so you can listen using high quality stereo speakers.
You can listen to other music while listening to this track, and you can carry on other activities such as working, studying or playing or sleeping or working out etc.
NOTICE: The file you are about to download is in a zipped format because it contains multiple files. If you are using a PC to download please make sure you have a program like WinRar and if you are using a mobile phone, please search for WinRar or WinZip in the App Store or Google play if you have not installed yet. They are available for free.
WARNING: Do not pirate this program anyway, it contains very strong anti piracy affirmations which will make this program useless and reverse the effects. We reserve our rights to keep the affirmations we use for this program as a trade secret.
You'll get a 322.1MB .RAR file.