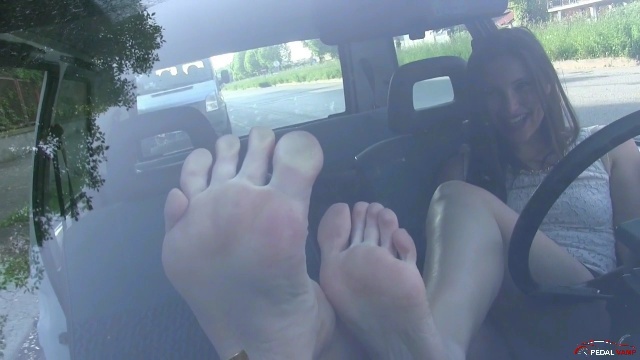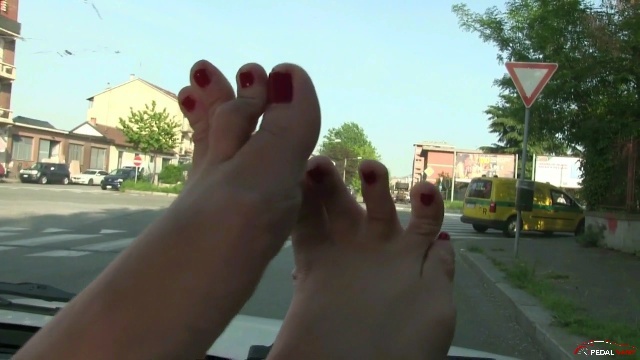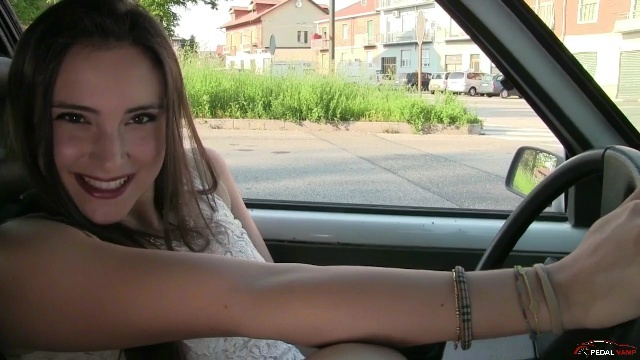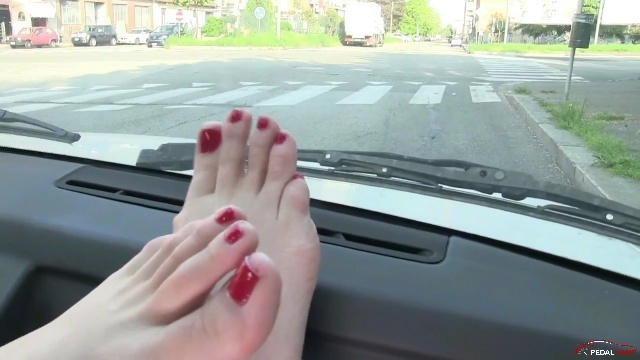 285 : Toes seduction - starring Miss Iris
Miss Iris, wearing a white top, black skirt and black high heels, is sitting down in the Renault dangling her feet outside the window.

She removes her high heels to relax her feet a bit.

So while you admire her feet, she starts playing with them, by pushing them on the windscreen or just by moving the fingers up and down.

Enjoy 10 minutes of playing with a red polished feet!
For all the barefeet fans this clip is a must have!
You'll get a 348.6MB .MP4 file.