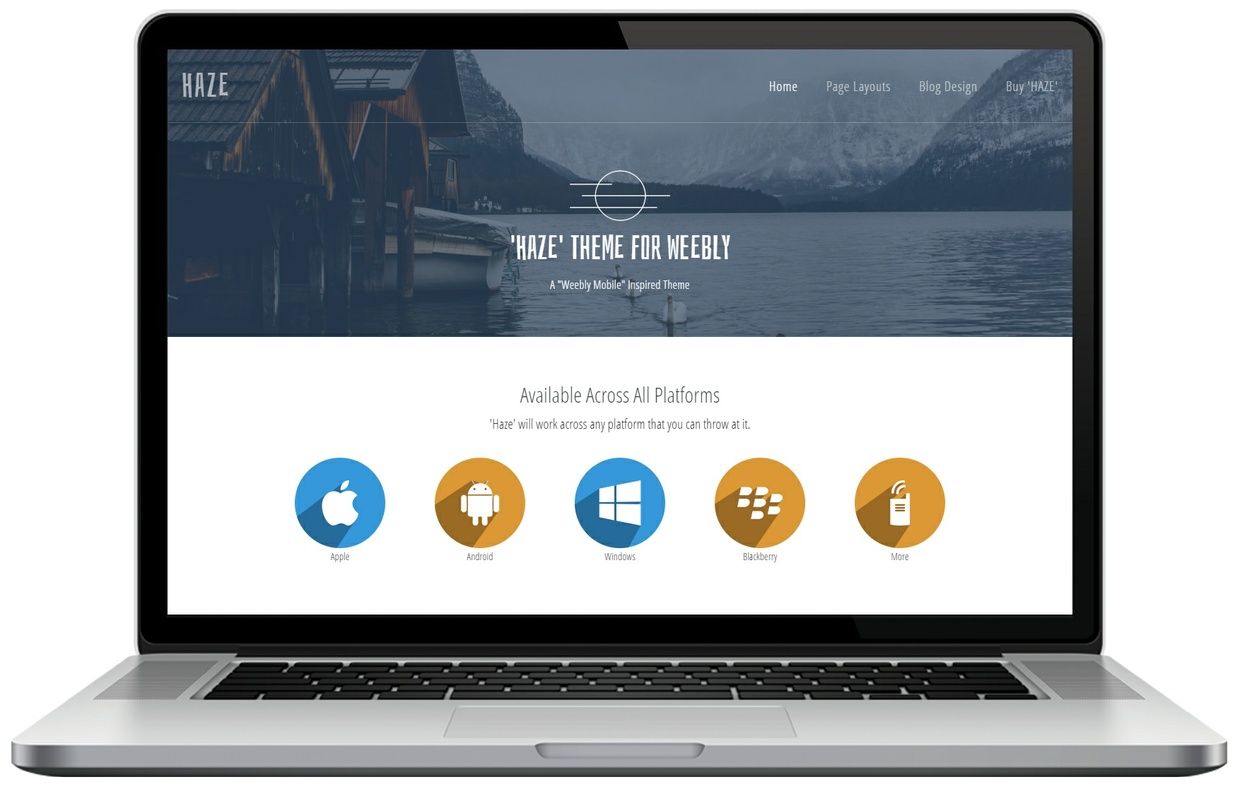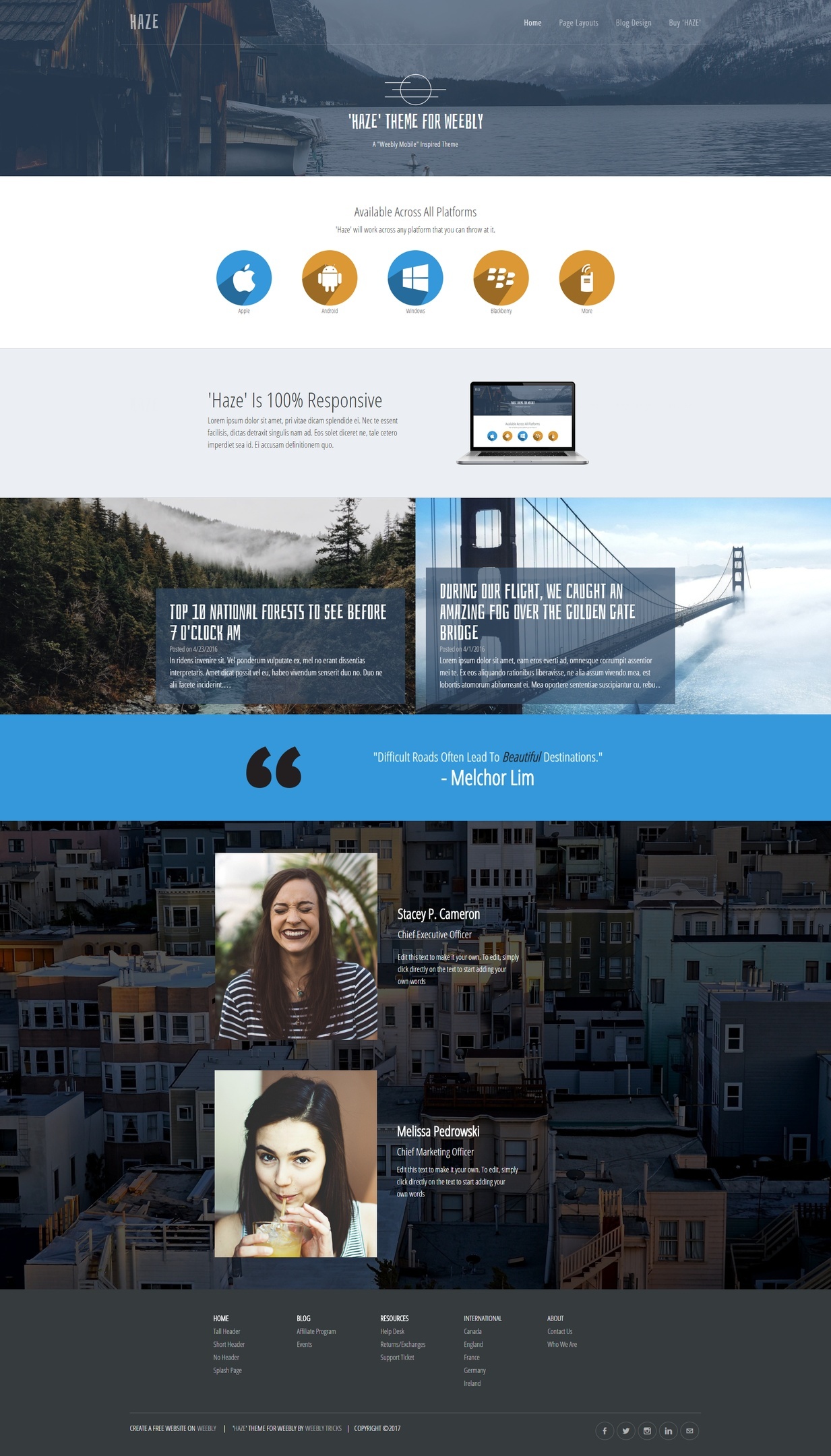 Haze Weebly Theme
'Haze' is a business theme inspired directly by the Weebly "Mobile" site theme.

Latest Update (5/14/17):
- Blog Automation: With 'blog automation' your 2 latest blog posts will appear as a split section on the homepage (i.e., 'Haze' page layout). Can be shut off under "ThemeTheme OptionsBlog Automation".
- The "Short", "Landing", "Sections", and "Title" page layouts have been replaced with a single Weebly 4 customizable header page layout called "Header".
- The 'Tall' header page layout -- the homepage layout -- has become the 'Haze' page layout.
You'll get a 598.0KB .ZIP file.
More products from Weebly Tricks