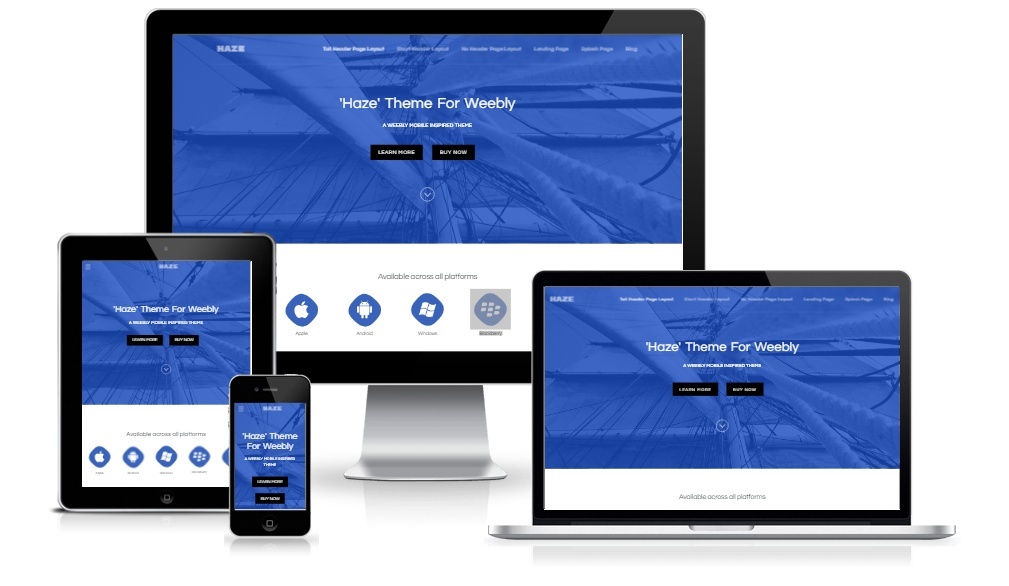 Haze Weebly Theme
'Haze' is a business theme inspired directly by the Weebly Mobile site theme.

Latest Update (12/9/16):
- We've added the 'Sections' page layout, which features both Weebly's 4's customizable header and the 'Section' element.
- The jQuery code required for the header to change color when the site is scrolled has been integrated into the theme's .ZIP file.
You'll get a 1.0MB .ZIP file.