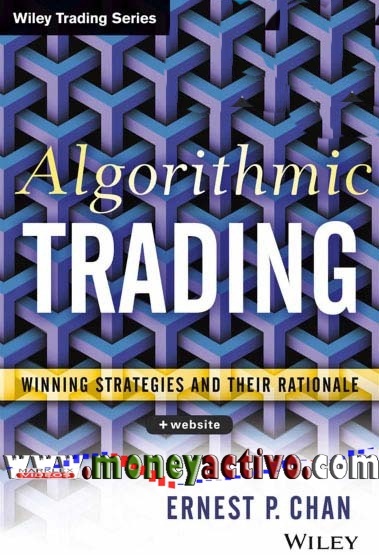 Algorithmic Trading Winning Strategies and Their Rationale
This book is a practical guide to algorithmic trading strategies that can be readily implemented by both retail and institutional traders. It is not an academic treatise on fi nancial theory. Rather, I hope to make accessible to the reader some of the most useful fi nancial research done in the past few decades, mixing them with insights I gained from actually exploiting some of those theories in live trading.
Because strategies take a central place in this book, we will cover a wide array of them, broadly divided into the mean-reverting and momentum camps, and we will lay out standard techniques for trading each category of strategies, and equally important, the fundamental reasons why a strategy should work. The emphasis throughout is on simple and linear strategies, as an antidote to the overfi tting and data-snooping biases that often plague complex strategies.
In the mean-reverting camp, we will discuss the multiple statistical techniques (augmented Dickey-Fuller [ADF] test, Hurst exponent, Variance Ratio test, half-life) for detecting "time series" mean reversion or stationarity, and for detecting cointegration of a portfolio of instruments (cointegrated augmented Dickey Fuller [CADF] test, Johansen test). Beyond the mechanical application of these statistical tests to time series, we strive to convey an intuitive understanding of what they are really testing and the simple mathematical equations behind them.
You'll get a 7.6MB .RAR file.