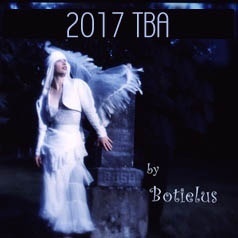 New 2017 album (13 songs!)
13 Brand new songs by Botielus. Album will be named asap as well as adding official album art (these showing here now are temporary - for this "soft" release of the album for the 20th anniversary of his name change on 2.7.17!). This is a zip file containing high quality mp3s at 320.

These are his "Synthstrumentals" (synthesizer instrumentals). Most of these songs were written and recorded from 1991-1994. Never before released (except the 1st song Excitolicious). They ranger from Soothing to Exhilarating (most leaning towards the Soothing spectrum!).  The 2nd song on the album Seed Design was a soundtrack for a company demo film (so a bit different song writing than most of his songs). And the 12th song was written and performed for a UFO/sci fi event, so it's also a bit different than his typical Synthstrumentals!
You'll get a 124.6MB .ZIP file.
More products from Bodacious Botielus
.MP3