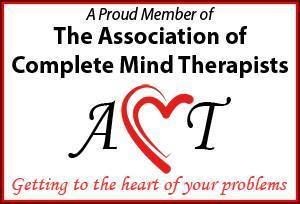 FAST TRACK HYPNOTHERAPY - NLP & COMPLETE MIND THERAPY TRAINING
Dr. Jonathan Royle is the Creator and Developer of his own Unique Psychological Treatment Approach called "Complete Mind Therapy" - (CMT)This approach has been consistently shown to be successful in treating most any person with most any issue from A through to Z within a single 60 minute treatment session.
By way of a total of 13 Training Videos (Over 14 Hours of step by step training) and also an Audio MP3 File, to which you will be given Private Online Viewing and/or Download Links to, you will learn every nuance and tried, tested and proven to work element of Jonathan Royle's Powerful Complete Mind Therapy Treatment Approach.
You'll also learn tons of other real world effective NLP, Hypnotherapy and related Psychological Treatment Approaches, helping you to rapidly become head and shoulders above any so called "Competition" you may have in your area.
Although this package will take even the complete Novice to Advanced Professional Confident and Competent NLP, Hypnotherapy and Complete Mind Therapy Practitioner Standard with ease, we can also GUARANTEE you that even the most established and experienced Hypnotherapists will learn numerous new techniques, Approaches and Strategies that will help make them even more successful in all they do.
If you want to get started in Hypnotherapy and helping people to change their lifes for the better, then this is a truly amazing package to get started with, although if you can afford it, you would be even more wise to invest into our "Elite Hypnosis Bootcamp" package which you will also find for sale on this site.
Exciting News – All Our Products Now Come with Real Live Personal Assistance and Support Included at No Additional Cost. Our Products and Courses were already the Most Comprehensive and Best Value for Money, whilst also being Unique and Unrivaled in all manners, but now things just got even better for you all...
http://tinyurl.com/qz3q8e7
You'll get 1 file (127.8KB)