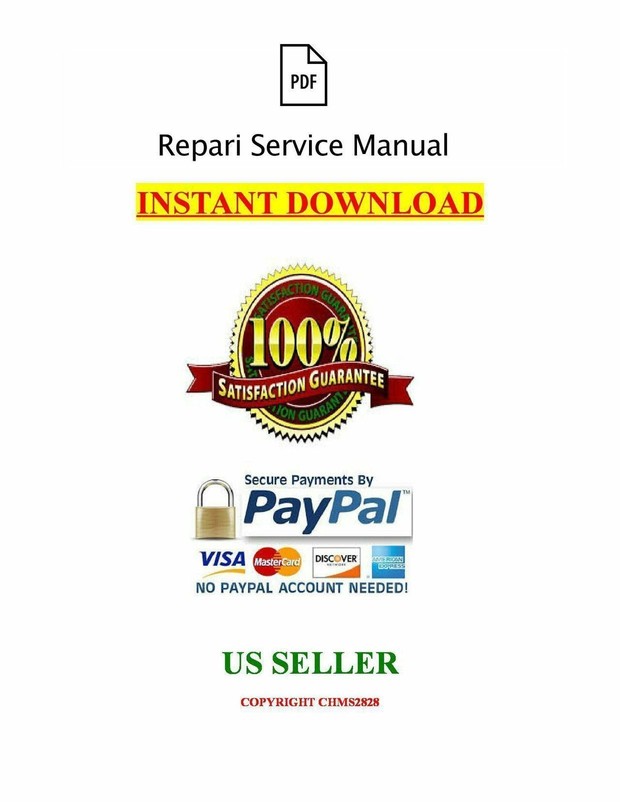 Bobcat ZX 75 Repair Service Manual
This Bobcat ZX 75 Repair Service manual is for the Ingersoll RandHydraulic Excavator mechanic. It provides necessary servicing and adjustment procedures for the hydraulic excavator and its component parts and systems. Refer to the Operation & Maintenance Manual for operating instructions, starting procedure, daily checks, etc.

CONTENTS:
FOREWORDIII
SAFETY INSTRUCTIONS V
DELIVERY REPORT X
SERIAL NUMBER LOCATIONSIX
INGERSOLL RAND EXCAVATOR IDENTIFICATIONXI
SAFETY AND MAINTENANCE10-01
HYDRAULIC SYSTEM 20-01
UNDERCARRIAGE 30-01
UPPERSTRUCTURE & SWING SECTION 40-01
ELECTRICAL SYSTEM AND ANALYSIS 50-01
ENGINE SERVICE60-01
HEATING, VENTILATION, AIR CONDITIONING 70-01
SPECIFICATIONS SPEC-01

User tags:Bobcat ZX 75 repair Manual,Bobcat ZX 75 pdf manual,Bobcat ZX 75 manuals download,Bobcat ZX 75 ebook,Bobcat ZX 75 free manual, John Deere download, Bobcat ZX 75 service manuals,Bobcat ZX 75 service mauals.

You'll get 1 file (185.3MB)
More products from man-manual's