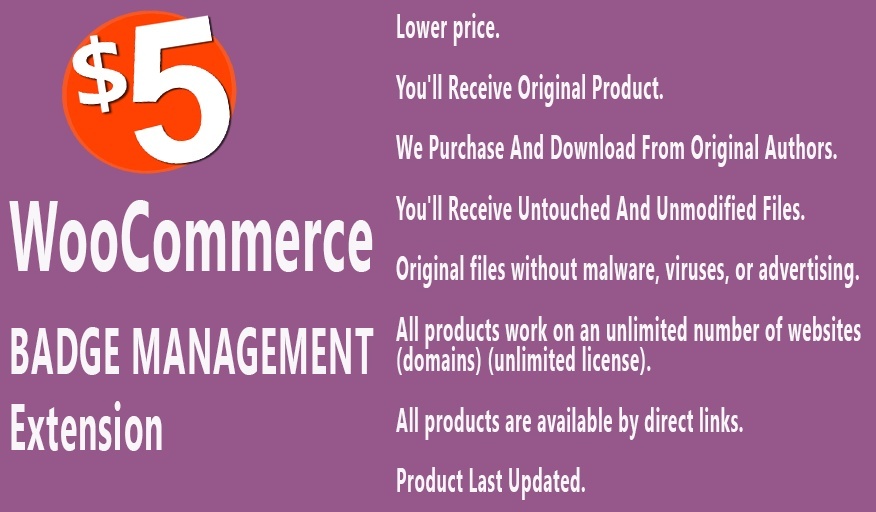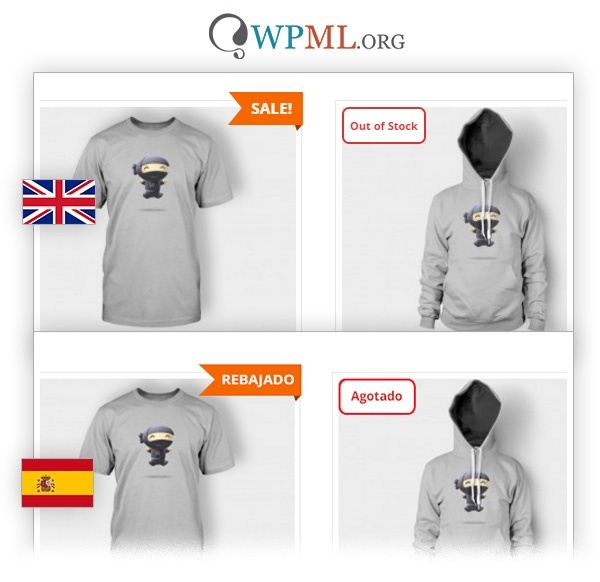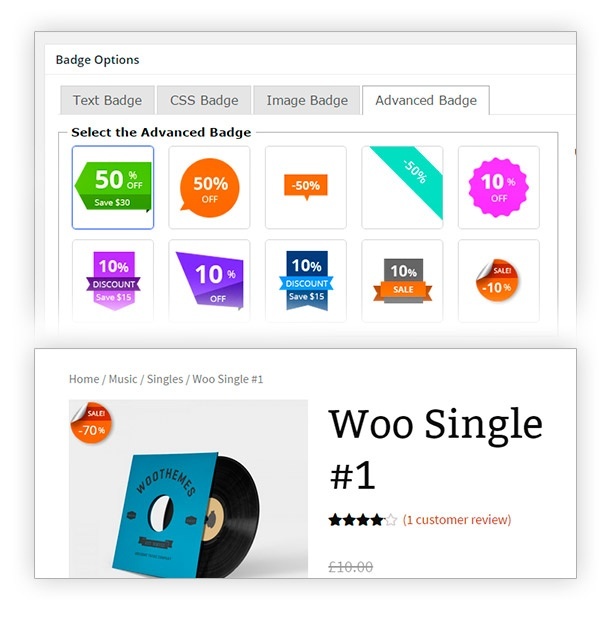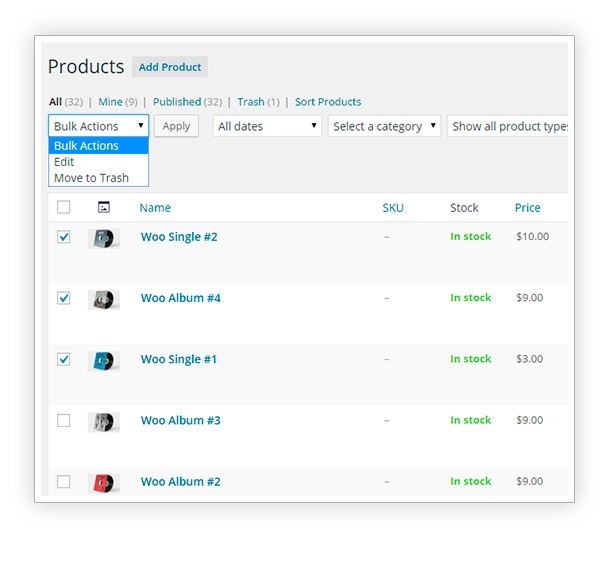 YITH WooCommerce Badge Management Extension
YITH WooCommerce Badge Management 1.3.11 Extension
---
YITH WooCommerce Badge Management Extension Version : 1.3.11The YITH WooCommerce Badge Management Premium extension for WooCommerce allows you to create product badges for your site, to customize text, color and position of the badges and to choose from a series of image-badges with a fresh and innovative design.
---
Exactly the same! This is the EXACT same plugin (Version 1.3.11) being distributed by yithemes.com
---
YITH WooCommerce Badge Management Extension: Why You Need it

There are many to increase conversion rate of an e-commerce. Among which is the so-called product badging. Making the most of your products using graphic badges could help you increase sales up to 55%.

This is the simplest way to attract your customers' attention onto popular products, featured products or the ones you want to promote the most.

The plugin allows you to customise text, colour and position of the badge and provides you with a series of image-badges with a fresh and innovative design. But not only this, you can manage and almost automate badging for your shop, and at the same time manage badges individually for the products you prefer.

By doing this the plugin will grant you full freedom over what to promote within your store and how to do it: other than being able to customize the look of the badges, you can also apply them to several types of products, from those on discount to unavailable ones. This visual add-on will highlight these products in the catalog, offering you a powerful marketing tool you can use to lead customers toward specific purchases.
---
Buy Now============================================You'll get a download link immediately after purchase============================================Lower price.You'll Receive Original Product.We Purchase And Download From Original Authors.You'll Receive Untouched And Unmodified Files.Original files without malware, viruses, or advertising.All products work on an unlimited number of websites (domains) (unlimited license).All products are available by direct links.Product Last Updated.Download WooCommerce YITH WooCommerce Badge Management.You'll receive the exact .zip file you would download from the original author. If you buy from here, you can save your money up to 99% and 100% virus free.Viewhttps://yithemes.com/themes/plugins/yith-woocommerce-badge-management/
You'll get a 547.0KB .ZIP file.
More products from WooCommerce Plugins Extensions