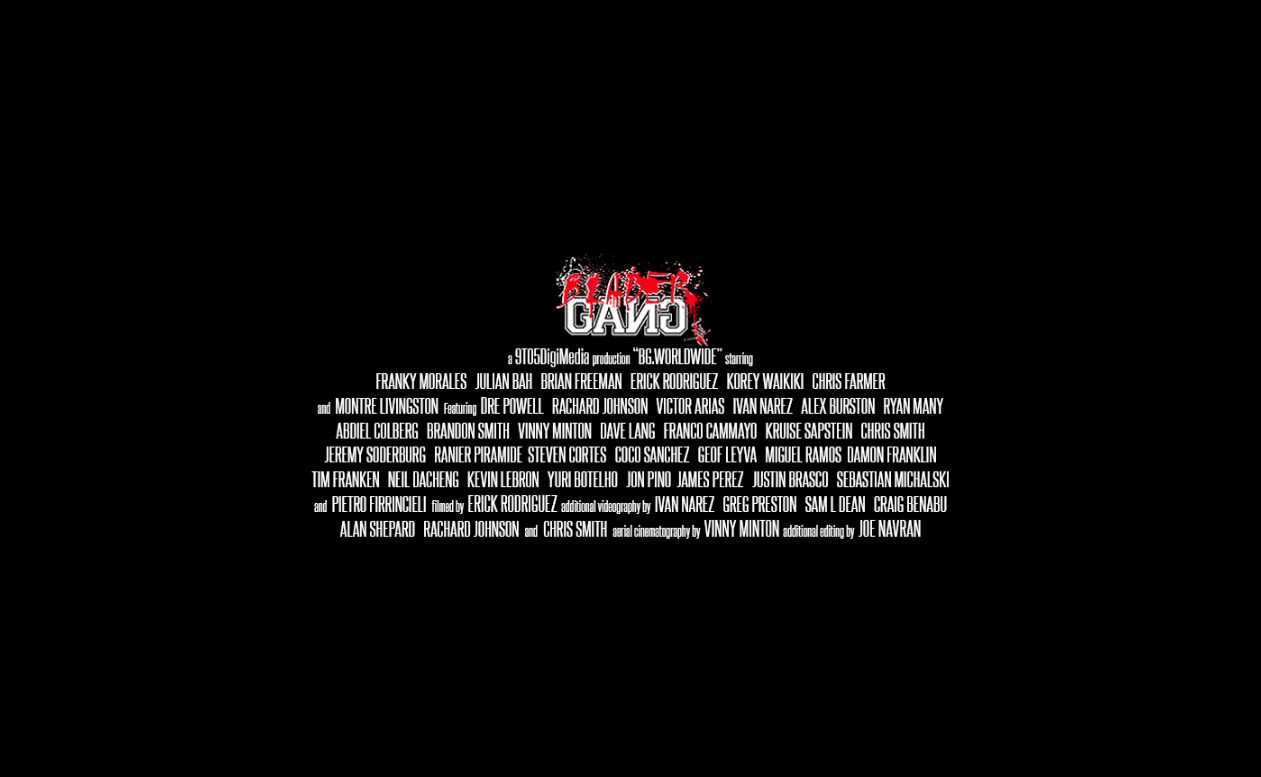 BG.WORLDWIDE - TOUR VIDEO
___a 9TO5DigiMedia production___

Barcelona, Mexico, Puerto Rico,
New York, and California.

Featuring : Franky Morales, Julian Bah, Brian Freeman, Erick Rodriguez, Korey Waikiki, Chris Farmer, Montre Livingston, Dre Powell, Rachard Johnson, Victor Arias, Ivan Narez, Alex Burston, Ryan Many, Abdiel Colberg, Brandon Smith, Vinny Minton, Dave Lang, Franco Camayo, Kruise Sapstein, Chris Smith, Jeremy Soderburg, Ranier Piramide, Steven Cortes, Coco Sanchez, Geof Leyva, Miguel Ramos, Damon Franklin, Tim Franken, Neil Dacheng, Kevin Lebron, Yuri Botelho, Jon Pino, James Perez, Justin Brasco, Sebastian Michalski, and Pietro Firrincieli.

Video length : 25min

More from this seller
Filmed by : Erick Rodriguez
Location : Oakland CA and Long Beach, CA
Length : 7min 20sec.
a 9TO5DIGIMEDIA production "BG.WORLDWIDE" starring Tyron Ballantine
filmed and edited by ERICK RODRIGUEZ additional videography by FRANKY MORALES and THIJS TEL
additional aerial cinematography by JAIMY SOARES photography by JONATHAN LABEZ

Locations - Amsterdam and Long Beach, CA.
Length - 5min. ...
a 9TO5DIGIMEDIA production "BG.WORLDWIDE" starring JULIAN BAH
filmed and edited by ERICK RODRIGUEZ additional videography by FRANKY MORALES and CHRIS SMITH.

Locations - Atlanta, GA and Long Beach, CA
Length - 6 minutes

www.bladergang.net
www.9to5digimedia.com
www.adaptbrand.com
www.live2blade.com