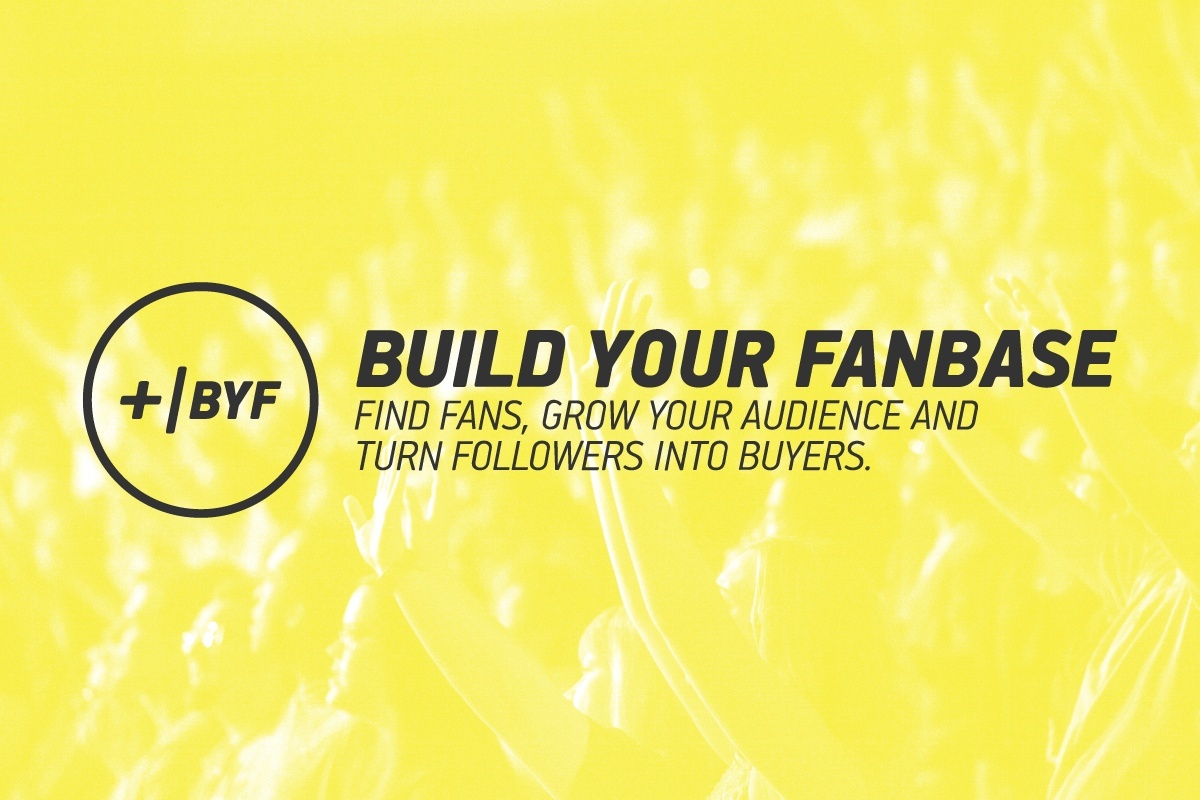 Build Your Fanbase - Find Fans, Grow Your Audience And Turn Followers Into Buyers
Feel like your music is going unnoticed?

Looking for your first 1000 fans?

Want to turn those followers into buyers?


---

IMAGINE FOR A SECOND

Imagine you could build a fanbase big enough to release music whenever you wanted and guarantee that you get sales and streams.

Imagine you could stop worrying about trying to get your name and music out there.

Imagine you could forget about having to find fans, and just set up a system where they come to you.

I CAN HELP YOU BUILD YOUR FANBASE

Most independent musicians are missing an obvious and simple way to grow their fanbase, engage with them easily and then turn those fans from free-streamers into eager buyers.

There's a brilliant way to get your own easy system set up which will bring you loads of targeted fans. You won't even need a record label to get your music out there, when you're done. You can just release music direct to your fans and keep all the profit!

STOP LOSING FANS

Right now, loads of new musicians are missing out on thousands of fans that they could be engaging with and turning into sales.

STOP WASTING TIME

Having my solution set up and ready to rock means you're not wasting time trying to release music on Bandcamp to zero people, or putting music onto Spotify and discovering nobody has listened to it.

It's a pretty simple system to set up, which shouldn't take you long to get up and running, and I've explained every step of the way so that you don't get lost.

In principle it's actually a very basic concept that clever marketers have been using for decades, but I've tweaked it to work for musicians nowadays.

YOUR FIRST 1000 FANS

The solution I've been working on has already allowed me to build 1000 fans in just a few months, and without even trying (I started with hardly any followers).

Right now, I can tell my fans about a new release, and within minutes I can make sales, sell show tickets, have people streaming my music, or even contributing to crowd-funding projects.


---

INTRODUCING

Build Your Fanbase

A downloadable written course in PDF form which shows you how to build your fanbase and increase your listeners.

WHAT'S INSIDE?

Who Are You?
Define you, your brand, set your benchmarks, and get your site, socials and the secret weapon set up.

Who Are Your Fans?
Get specific about your fans, and define them, who they are and where they go.

How Do You Attract Them?
Look at the ways which you can attract those fans, and ways to get them coming to you.

Engaging Your Fans
Tried and tested ways to build engagement with your fans, and to get them onboard. Stuff you can set and forget!

Monetising
Converting those fans and followers into sales and streams.
You'll get a 1.0MB .PDF file.
More products from How To Self Release