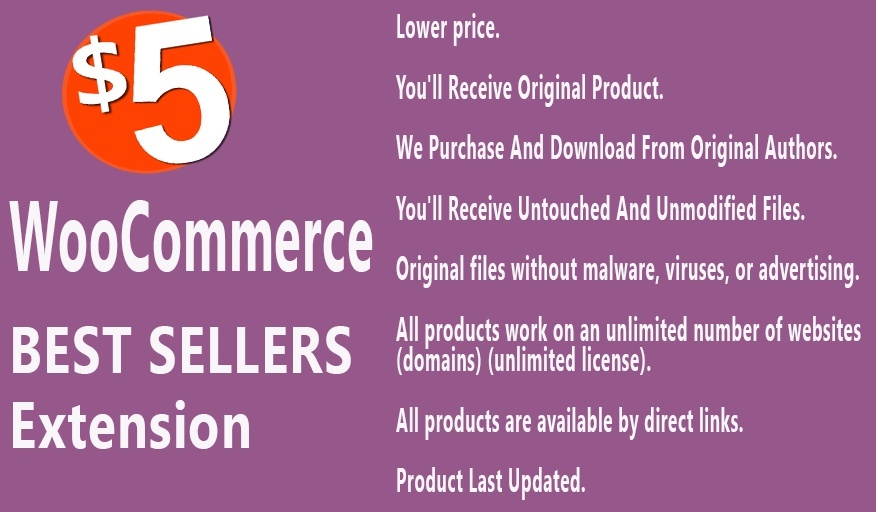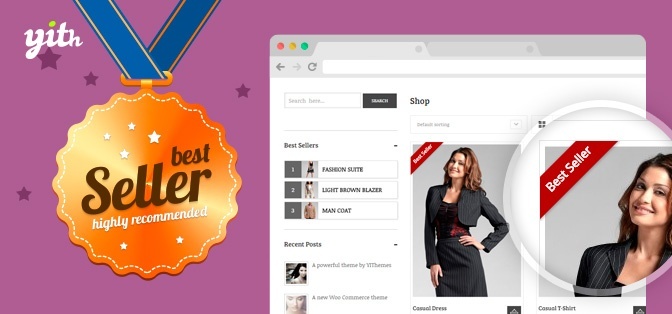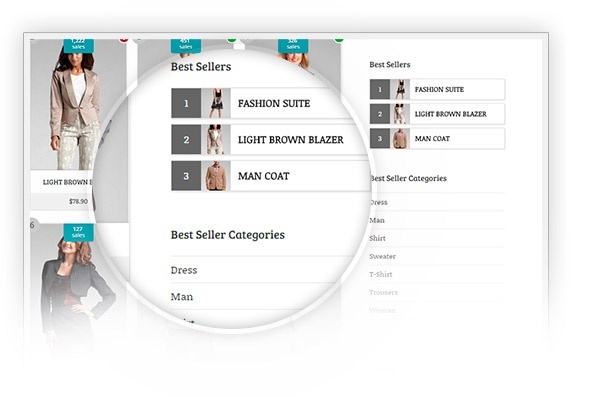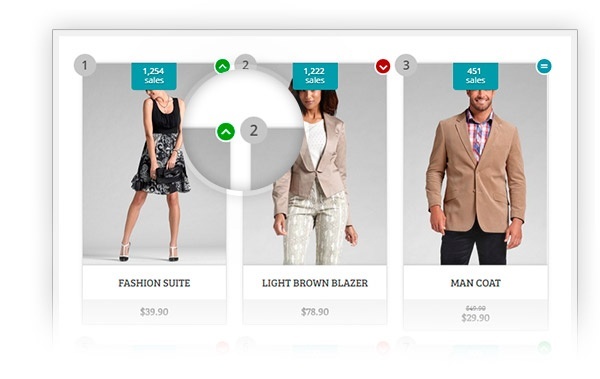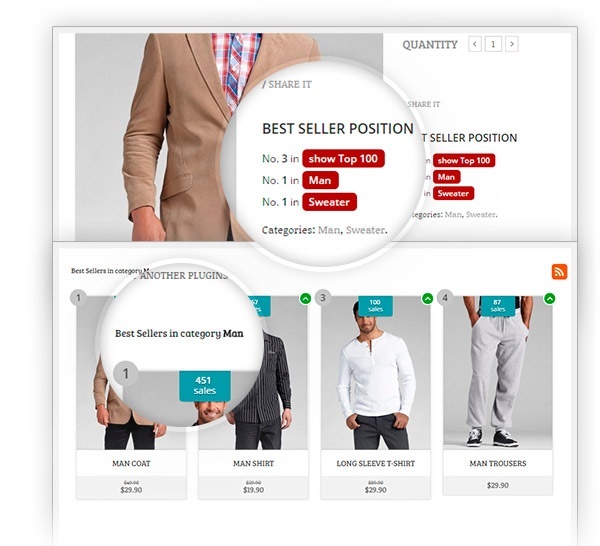 YITH WooCommerce Best Sellers Extension
YITH WooCommerce Best Sellers 1.1.1 Extension
---
YITH WooCommerce Best Sellers Extension Version : 1.1.1The YITH WooCommerce Best Sellers Premium extension for WooCommerce allows you to a bestsellers section to your shop to increase sales by suggesting the best deals on your site to customers who are still undecided what to look for.
---
Exactly the same! This is the EXACT same plugin (Version 1.1.1) being distributed by yithemes.com
---
YITH WooCommerce Best Sellers Extension: Why You Need it

Whenever confused users enter a shop, they start browsing in search for something that catches their eye o simply in search for something that solves their contingent problem. What if you want to purchase a film to watch tonight: you probably know you fancy a comedy, but you don't have a clue about the title to look for. Then, you start browsing through categories, but if you find a "bestsellers" button or something similar, you will almost certainly click on it. If products shown here have so many sales, many other users will like them and, so there is a high chance you will like them too..

This is what the so called herd mentality is based on, that mechanism which takes people to be influenced by the behaviour of their peers and that is the basis of the"bestsellers" button success in an e-commerce site.
And all this comes with the plugin YITH WooCommerce Best Sellers that has many features conceived expressly to let your users search among bestellers in the most simple and intuitive way ever.

This is what lies behind the success of fashion, for instance, in which people assign a higher value to a specific product or behaviour simply because so many others have and this plugins adapts to the market flow and trendy items: it can display several time intervals in which it can automatically calculate the best selling products, in order to keep a performing store that will always be on par with customers' requests.

And not just that! While a highly sold product becomes more valuable in our eyes, this plugin also communicates a whole new range of informations to our customers, including the fact that our store has a lot of customers and that our stores appreciates their purchases by highlighting them.

This way, the Best Sellers function becomes a service in the eye of customers and no longer just a tool to encourage them to purchase.

All of these unconscious processes lead towards the same result: increasing sales and customer confidence in your store.
---
Buy Now============================================You'll get a download link immediately after purchase============================================Lower price.You'll Receive Original Product.We Purchase And Download From Original Authors.You'll Receive Untouched And Unmodified Files.Original files without malware, viruses, or advertising.All products work on an unlimited number of websites (domains) (unlimited license).All products are available by direct links.Product Last Updated.Download YITH WooCommerce Best Sellers.You'll receive the exact .zip file you would download from the original author. If you buy from here, you can save your money up to 99% and 100% virus free.Viewhttps://yithemes.com/themes/plugins/yith-woocommerce-best-sellers/
You'll get a 513.1KB .ZIP file.
More products from WooCommerce Plugins Extensions