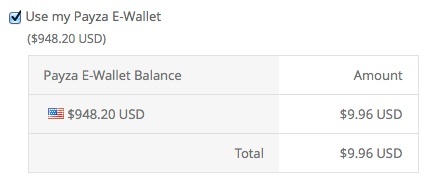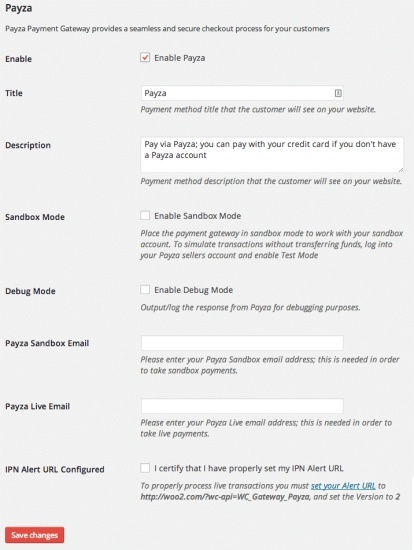 WooCommerce Payza Gateway 1.3.4 Extension
WooCommerce Payza Gateway 1.3.4 Extension
Buy Now
WooCommerce Payza Gateway Extension
Extension Version : 1.3.4
The Payza Gateway Extension for WooCommerce allows you to accept money transfers via Payza (formerly AlertPay).

===========================================
You'll get a download link immediately after purchase
============================================

View
https://woocommerce.com/products/payza-gateway/


Accept money transfers with Payza Easy money transfers and no security compliance headaches — that's what the WooCommerce Payzaextension is meant to do. This gateway allows you to safely and securely accept payment from your customers with the Payza money transfer service. Customers are automatically redirected to Payza's secure servers for payment, and redirected back to your site after paying, meaning that you don't need to spend time installing and managing SSL certificates and undergoing costly PCI compliance, and can focus on selling more goods and services.
Why Choose WooCommerce Payza:


Accept Payza E-Wallet money transfers from customers with a Payza account


Receive payment in 22 currencies


Accept credit card payments from anyone using Visa®, MasterCard®, American Express®, Discover®, and JCB


Transaction occurs offsite – no PCI requirements


No SSL needed


Accept Money Globally   Available in 197 countries and 22 currencies, Payza (formerly AlertPay) is a money transfer service with a truly global reach. Customers can pay using a Payza eWallet or by credit card, and best of all, Payza takes care of security. Install Payza and start accepting money the safe and easy way.
How to Get Started


Buy this extension


Download and install into your WooCommerce store


Enter your Payza Live email (sign up for Payza if you don't have a business account) on the settings page and save


That's it! Sit back and enjoy easy money transfers!


Need any more reason to buy? When you purchase a SkyVerge-developed extension, you're getting the highest quality extensions for your WooCommerce store. Gain piece of mind by knowing that when you purchase our products, your store's performance is as important to us as it is to you.
rjbe
$5
5517e13924c10b5e901e660d
You'll get a 20.9KB .ZIP file.