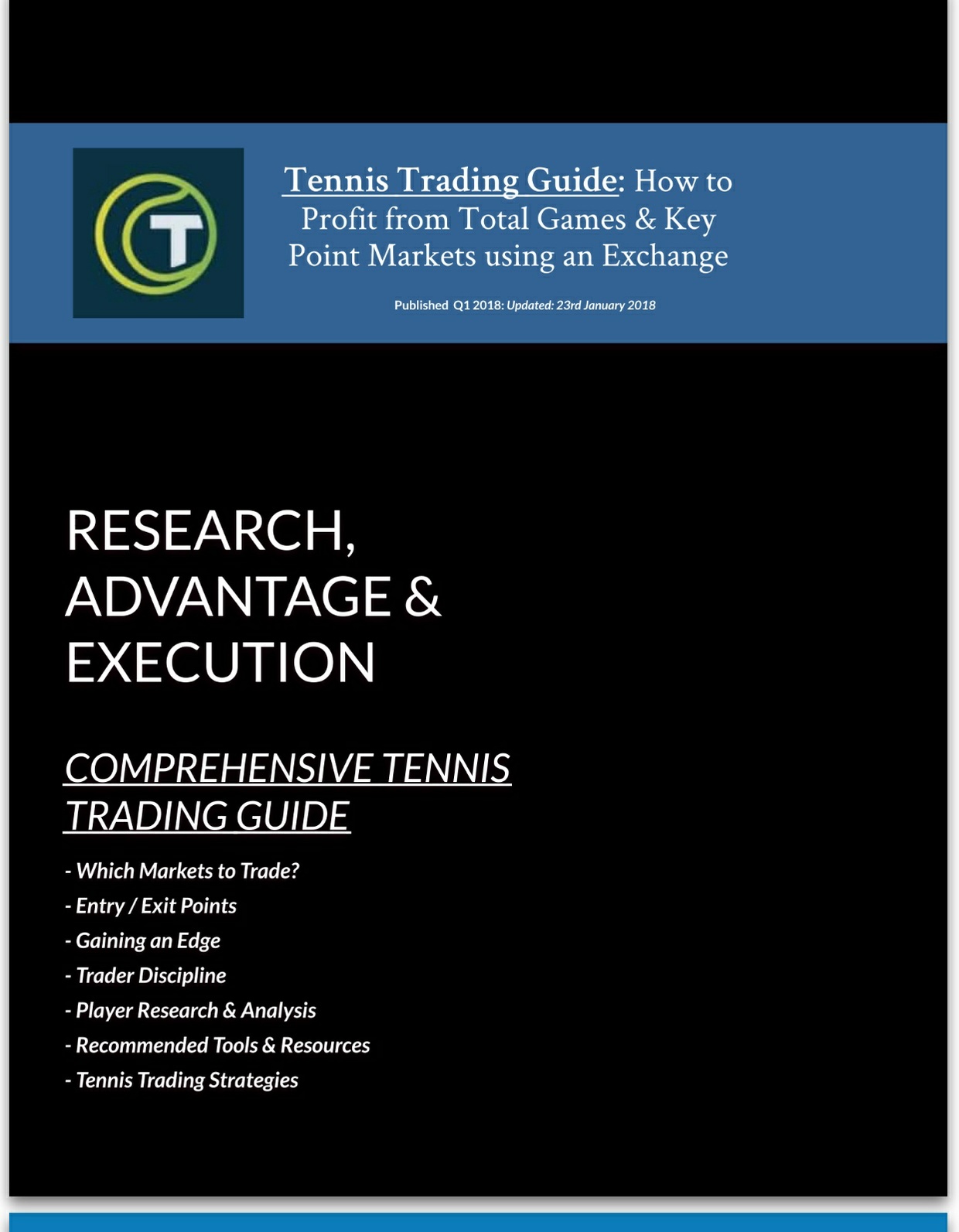 Tennis Trading Guide: How to Profit from an Exchange [Key Points & Total Games)
Comprehensive guide to some of the most profitable tennis trading strategies focusing on over/under total games and key points (i.e break and set points)

The Tennis Trading Guide includes....

- Which Markets to Trade?
- Entry / Exit Points
- Gaining an Edge
- Trader Discipline
- Player Research & Analysis
- Recommended Tools & Resources
- Tennis Trading Strategies
- Specific advised trades each day (Trader Portal)

Additional 'Tennis Tips UK Trader Portal' Membership (Included with guide):

The guide gives a detailed explanation and overview of the strategies to profit from tennis trading. It also introduces the tools and resources required. To make the most of these strategies research and player knowledge is needed to trade the correct matches and utilize the strategies correctly.

That's where the Trader Portal comes in. The guide includes lifetime free access to this members only area. An expert trading team publish daily advised trades in this section with specific instructions on when to enter and exit the market (including the specific match, odds required and how to react in different scenarios)

About the Authors: This Tennis Trading gudie has been published with the help of multiple full time traders who focus on ATP, WTA & Challenger tennis markets.
You'll get a 550.7KB .PDF file.
More products from TennisTipsUK