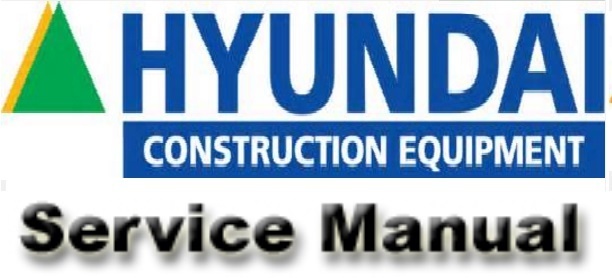 Hyundai R130LC-3 Crawler Excavator Service Repair Workshop Manual
This is a Complete Workshop Service Reapir
Manual.In
order to let this manual be more easier and comfortable for you. We added Searchable Content Table in this manaul.You can get each info you need on the first page!You are worthing it...
This manual can be used by anyone from a first time owner/amateur to a professional technician.Easy to read type,And give you all the information needed to do the procedure correctly.Keep this service manual handy and use it often. Performing routine,preventive maintenance will save you time & money by helping to prevent premature failure and unnecessary repairs.
****************
Manual Contents:
Searchable Content Table
SECTION 1
GENERAL
Group 1 Safety Hints
Group 2 Specifications
SECTION 2
STRUCTURE AND FUNCTION
Group 1 Pump Device
Group 2 Main Control Valve
Group 3 Swing Device
Group 4 Travel Device
Group 5 RCV Lever
Group 6 RCV Pedal
SECTION 3
HYDRAULIC SYSTEM
Group 1 Hydraulic Circuit
Group 2 Main Circuit
Group 3 Pilot Circuit
Group 4 Single Operation
Group 5 Combined Operation
SECTION 4
ELECTRICAL SYSTEM
Group 1 Component Location
Group 2 Electrical Circuit
Group 3 Monitoring System
Group 4 Electrical Component Specification
Group 5 Connectors
SECTION 5
Group 1 Outline
Group 2 Operation of CAPO system
Group 3 System diagram
Group 4 Engine control system
Group 5 EPPR valve
Group 6 Prolix switch
Group 7 Function and elec circuit
SECTION 6
TROUBLESHOOTING
Group 1 Hydraulic and Mechanical System
Group 2 Electrical System
Group 3 Mechatronics System
SECTION 7
MAINTENANCE STANDARD
Group 1 Operational Performance Test
Group 2 Major Components
Group 3 Track and Work Equipment
SECTION 8
DISASSEMBLY AND ASSEMBLY
Group 1 Precaution
Group 2 Tightening Torque
Group 3 Pump Device
Group 4 Main Control Valve
Group 5 Swing Device
Group 6 Travel Device
Group 7 RCV Lever
Group 8 Turning Joint
Group 9 Boom, Arm and Bucket Cylinder
Group 10 Undercarriage
Group 11 Work Equipment
****************
File Format: PDF
Compatible: All Versions of Windows & Mac
Language: English
Requirements: Adobe PDF Reader & WinZip
You'll get a 53.3MB .ZIP file.