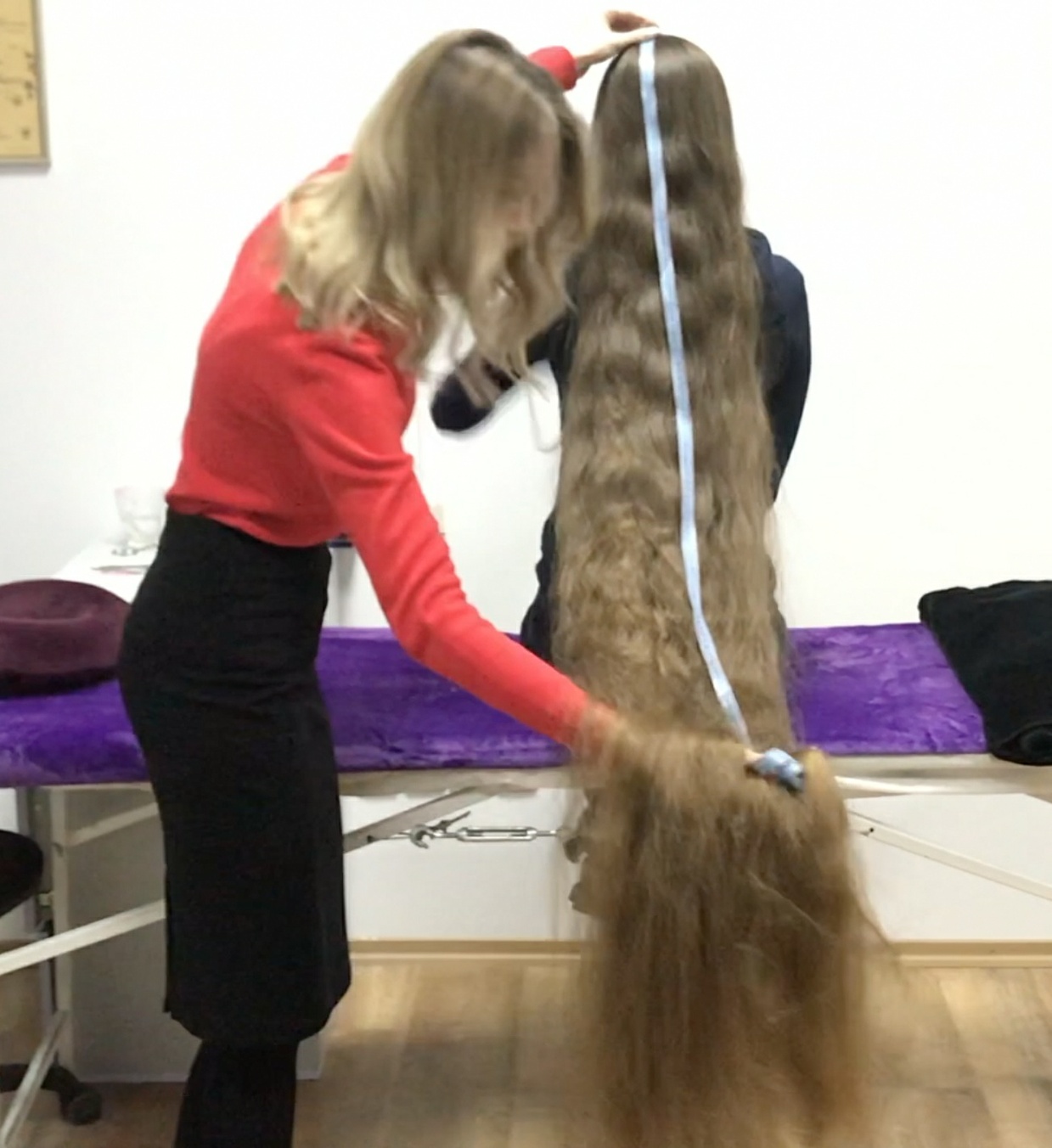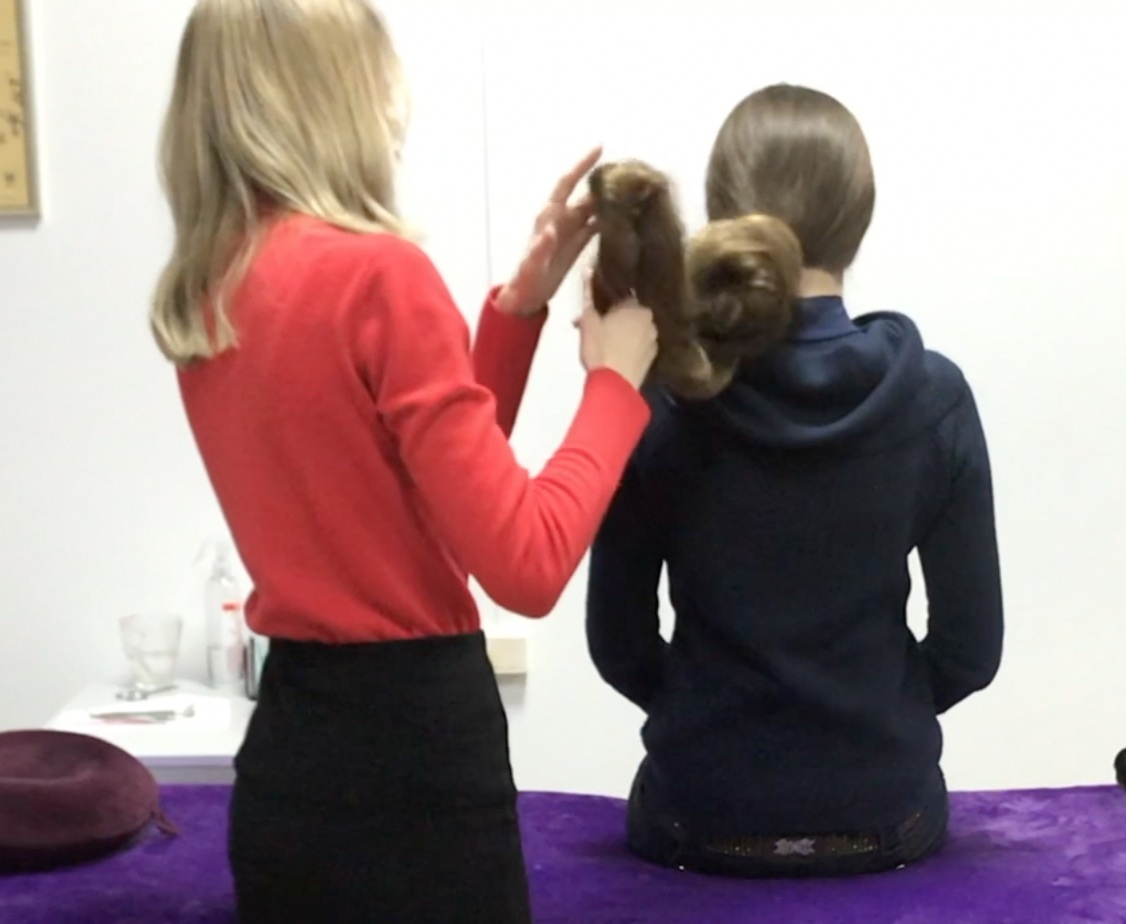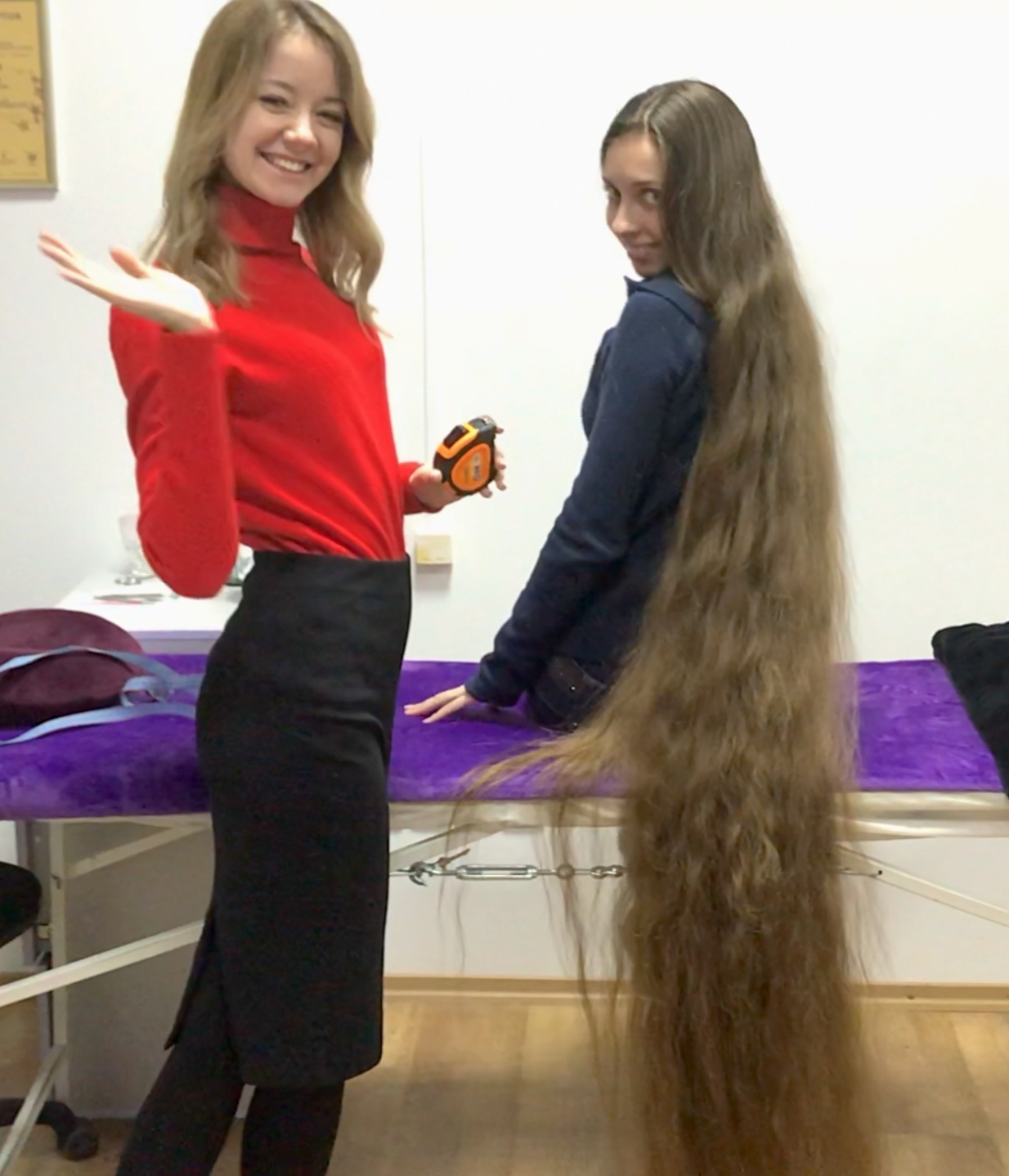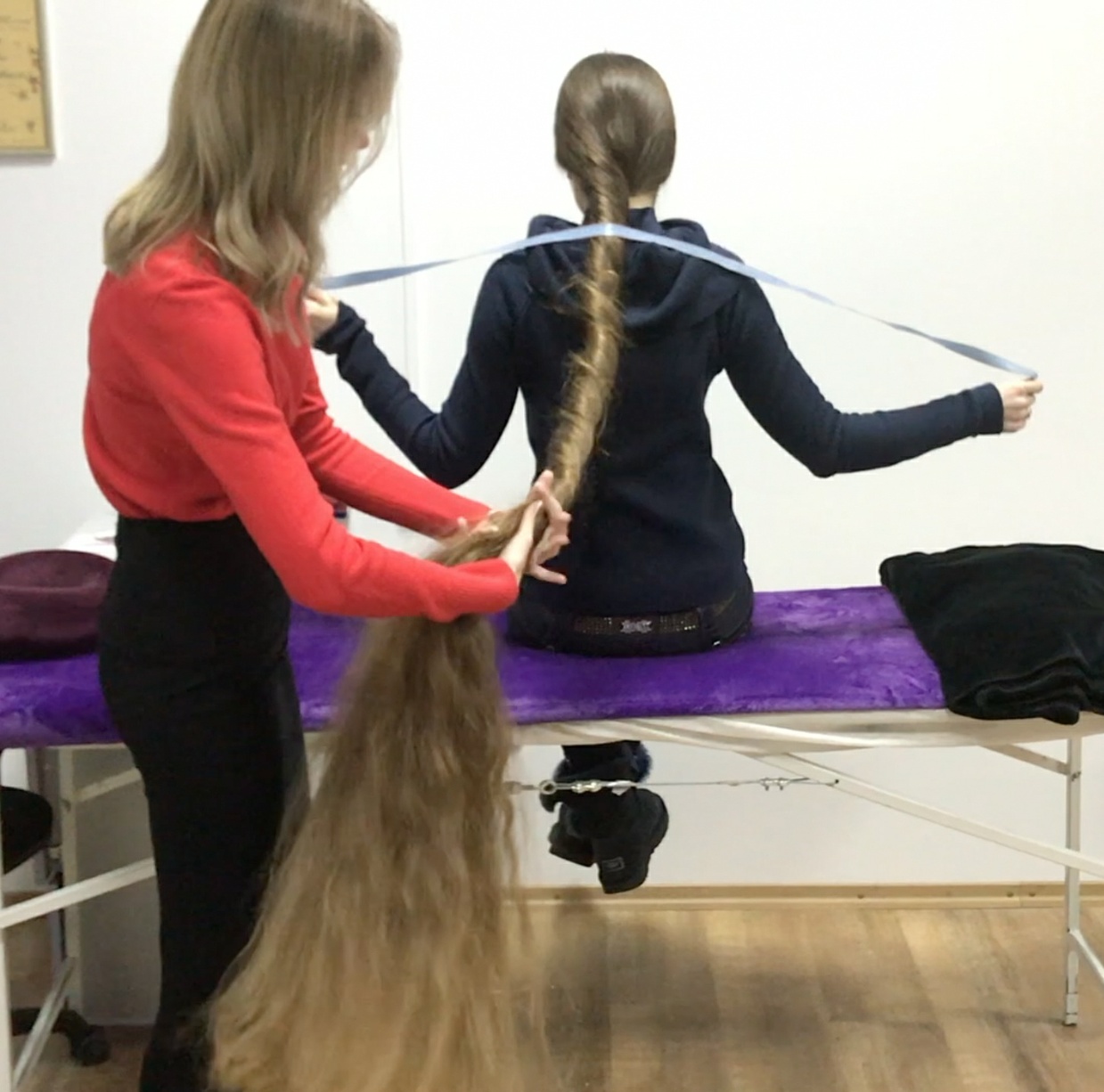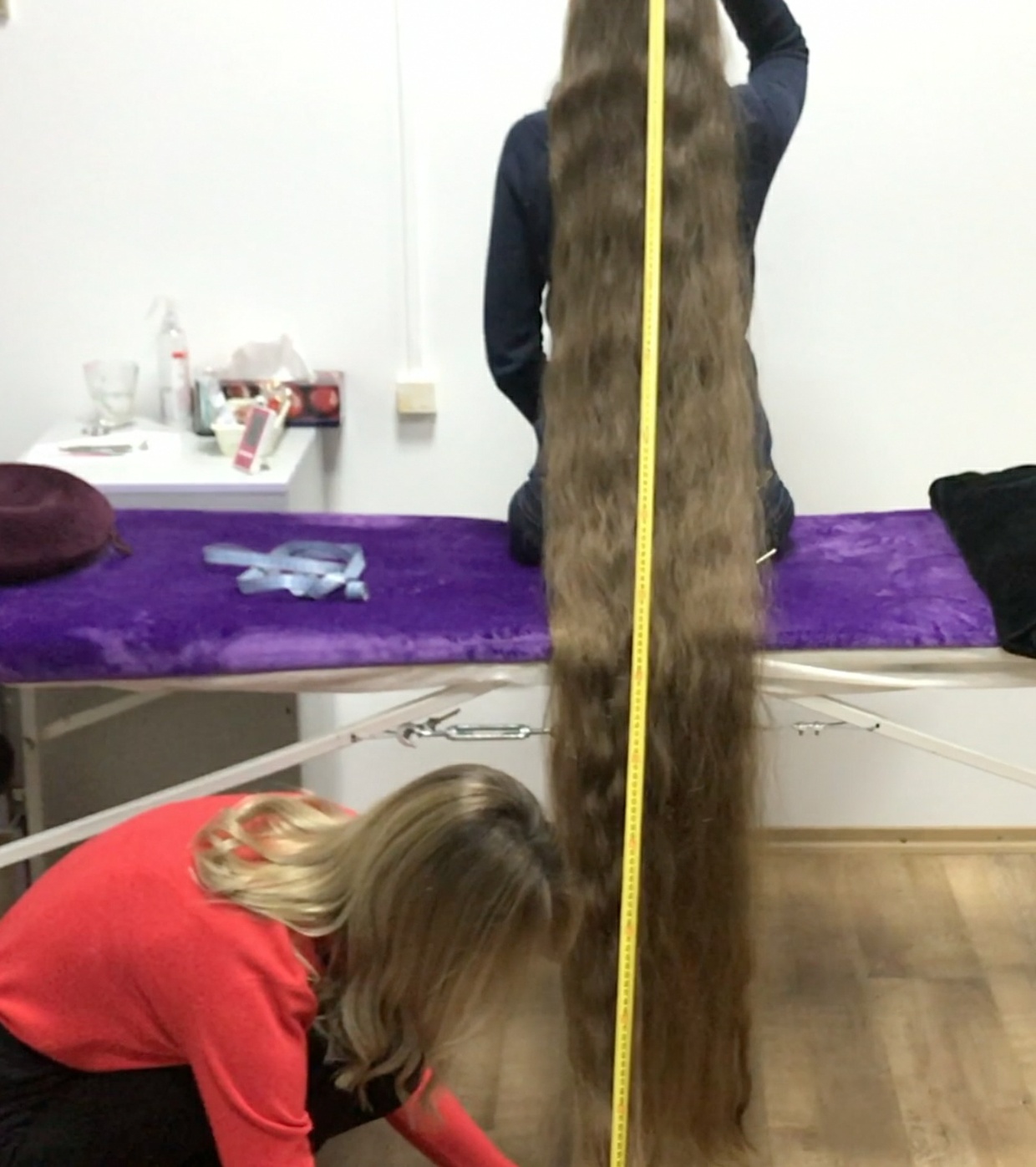 VIDEO - A LOT to measure
Preview: 
https://www.youtube.com/watch?v=wQ21qlcrsjs
Measuring around 200 cm. hair, yes, that is a LOT to measure!
The length is one thing, but when a womans hair is 2-3 times as thick as a normal woman´s hair, you know it´s thick!
Her hair is super healthy and beautiful, being one length all the way down to the ends as well as being blunt cut, and 100% perfect in every way!
Her beautiful friend is visiting her in this video, and although she has short hair, it looks like she is growing it longer, and she is a really big fan of Alena´s amazing hair, and she has also joined us and Alena in several videos, where she is playing with Alena´s hair, being covered in it etc.
She not only loves Alena´s hair, she also loves being a part of our amazing videos!
Note:
Alena´s hair is not being measured correctly for checking how long and thick it is in this video, it is a "measurement show" video, where they are showing how it can be measured and her friend is also playing with her hair, and even though you can´t see the numbers which they are measuring, it´s not hard to see that her hair is super long and super thick.
You can clearly see both Alena´s and her friend´s glow while they are playing with her hair as this is their passion.
This is a special one of a kind video, and if you love to really seeing how long and thick her hair is, you don´t want to miss this video!
This video is over 10 minutes in length.
If you buy this video within the first 24 hours, you will get a discount of 20%!
Discount code: discount
You'll get a 1.4GB .MP4 file.
More products from RealRapunzels