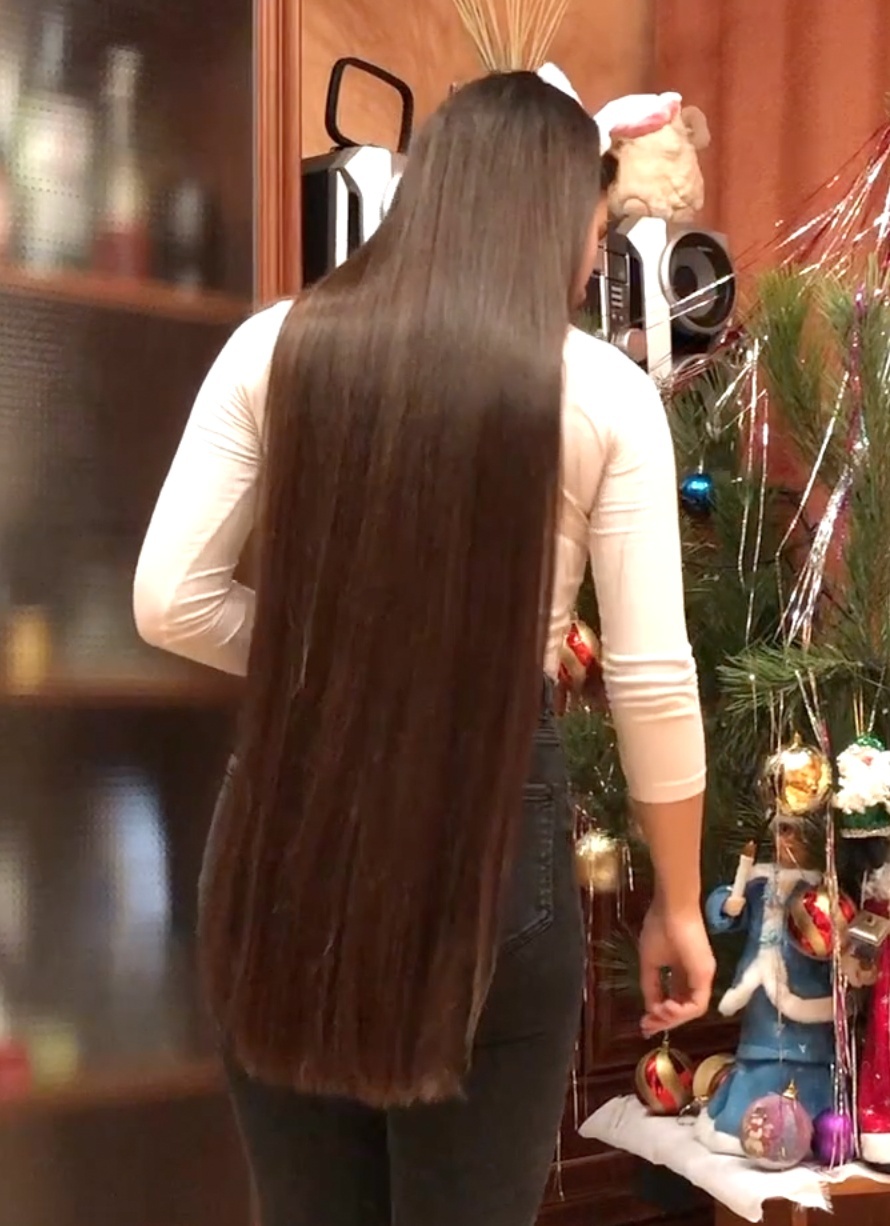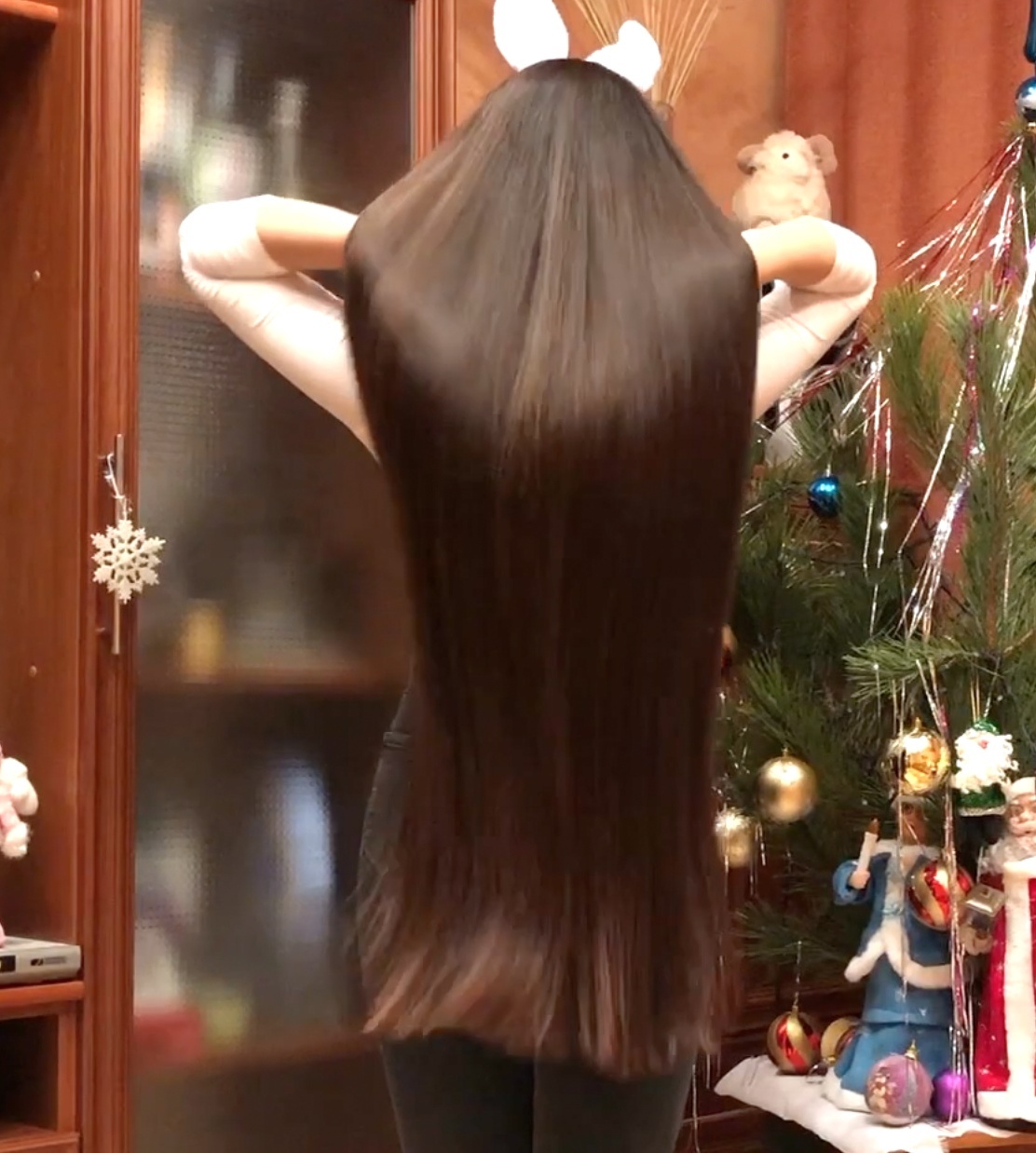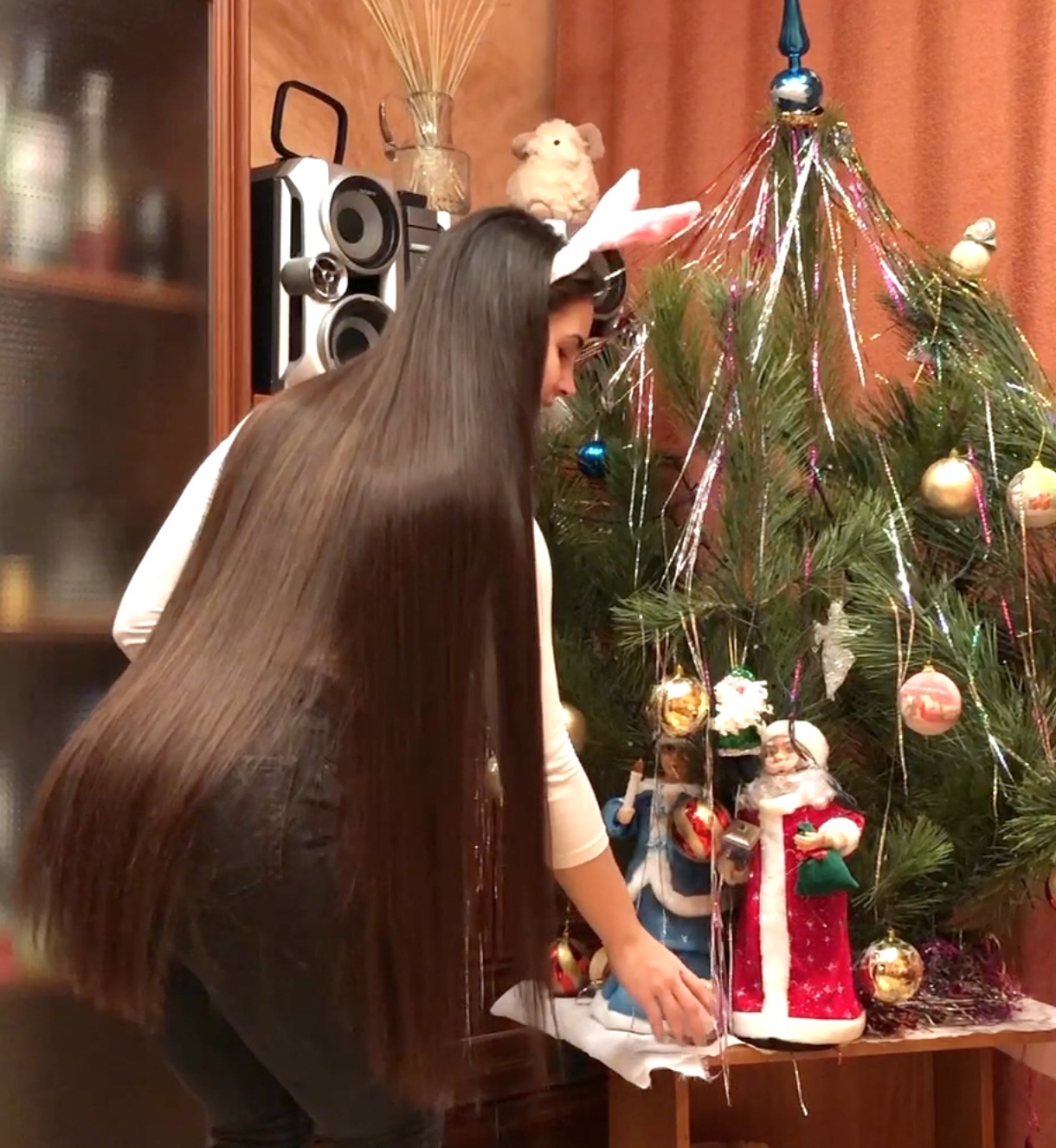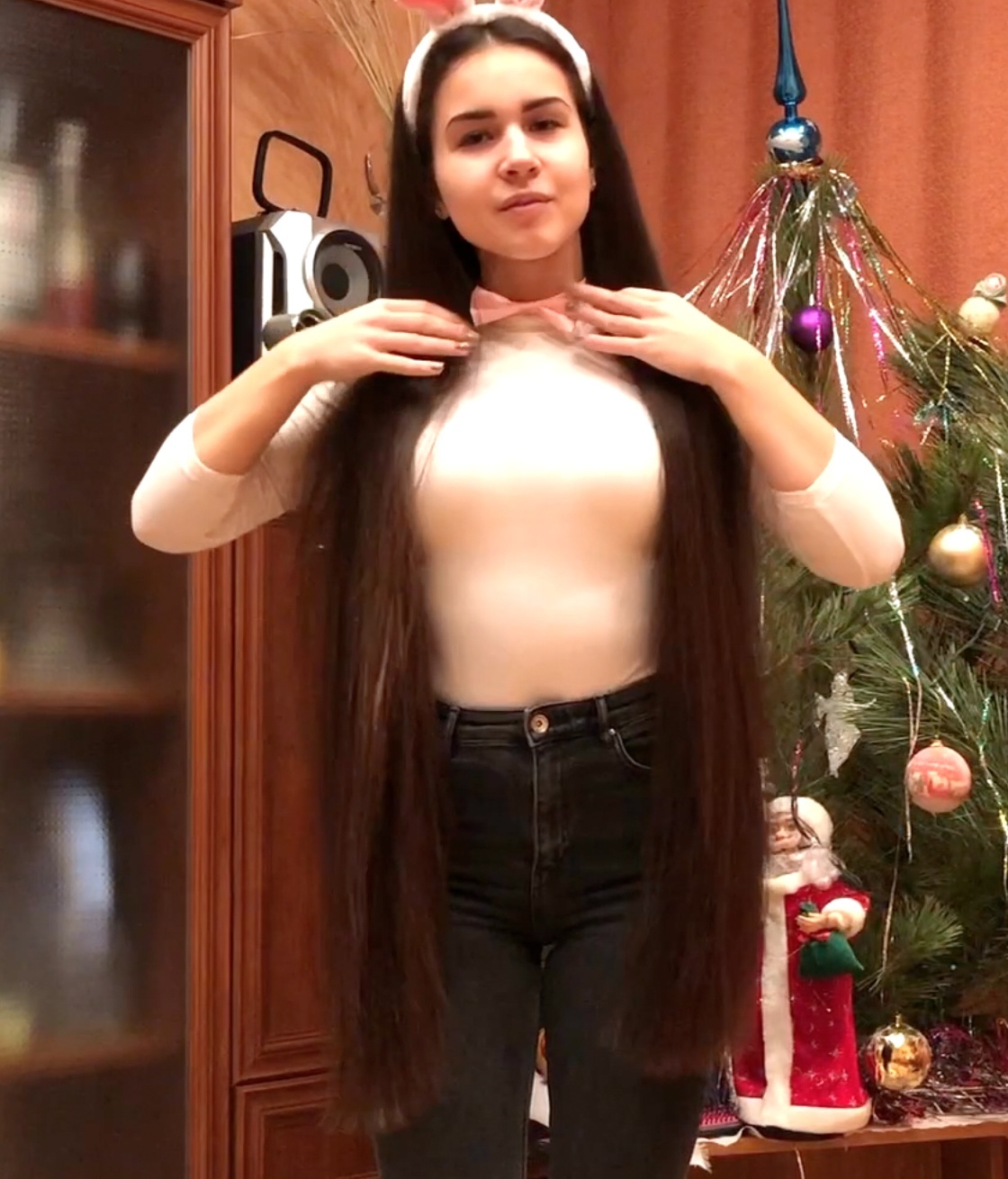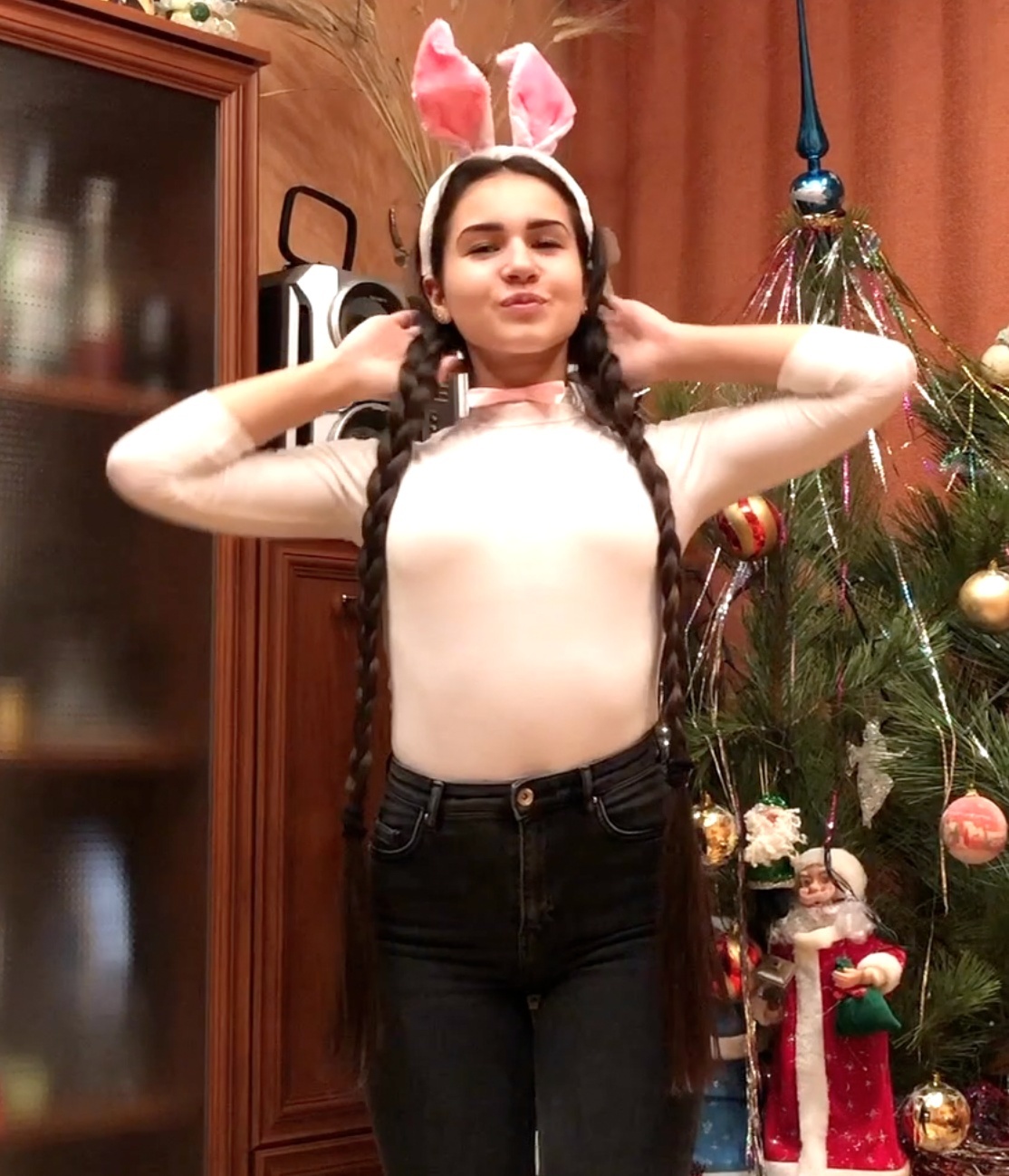 VIDEO - Silky Christmas
Preview: 
https://www.youtube.com/watch?v=YxjACPtCKDg
We at RealRapunzels hope you´ve had a great Christmas with great food, amazing people, and of course, the best long hair videos!We have had a great Christmas, and we have made some new long hair videos during this time as well, and one of those amazing videos is together with our fantastic model Diana.
As you probably already know, Diana has some of the most shiny and silkiest hair, but not only in RealRapunzels, but also in the whole world.
She is a very young and natural beautiful girl with thigh length hair which is very healthy. She loves being a long hair model, and she wants to make videos all the time, as she loves playing with her hair and showcasing the natural beauty of it.
Since it is Christmas, this is a Christmas-themed video where she is wearing some funny and cute bunny-ears while fixing the little Christmas tree as well as showing you her silky waterfall of hair.
Do you love long hair? Do you love silky hair? We know you do, and that´s why we made this video, and this 17 minute video is a MUST have!
In this video, you will see long hair play and display, long hair parting, hair brushing, running her fingers through her hair, long hair stroking (over her arms and hands), long hair swinging and swaying, making waves/shaking her hair, double braids, braids around neck and more!
This video is over 17 minutes in length.
If you buy this video within the first 24 hours, you will get a discount of 20%!
Discount code: discount
You'll get a 1.6GB .MP4 file.
More products from RealRapunzels