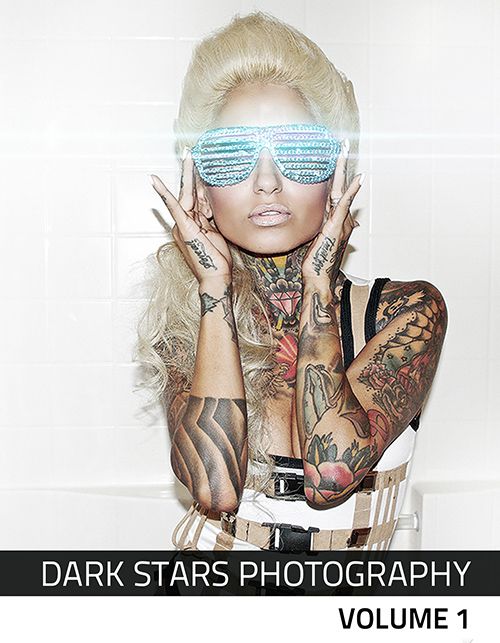 Dark Stars Photography Volume 1
A photography book by Dark Stars Photography. One of the most influential photography outlets located in Vancouver BC Canada. This book is dedicated to Sci-Fi Fanatics, Gamers, Cosplayers, and Fairy Tale lovers new and old.

A little about Dark Stars Photography:
Two creators, two minds alike, a young couple who set out to make a footprint in the world of fashion and modeling.  Having succeeded to a very large underground audience, their visions have become intoxicating for fans. Starting in 2007 they always had a love for some of the most iconic genres, with science fiction being the most influential. With inspiration from popular movies, video games, comic books, vintage B films, and science fiction artist's they incorporated all into one medium.  They became known as a power house couple; hair styling,  makeup, photography, creating their own designed and handmade clothes, crafting props, and making 3D renders with popular programs and "mish mashing" it up into one.

By purchasing this book you are investing in Dark Stars Photography's future endeavours and helping them to expand their business for others to enjoy. You are the fan giving direction and helping a team travel to destinations where they are able to work with those that want the opportunity to work with Dark Stars Photography. 
You'll get a 23.6MB .PDF file.