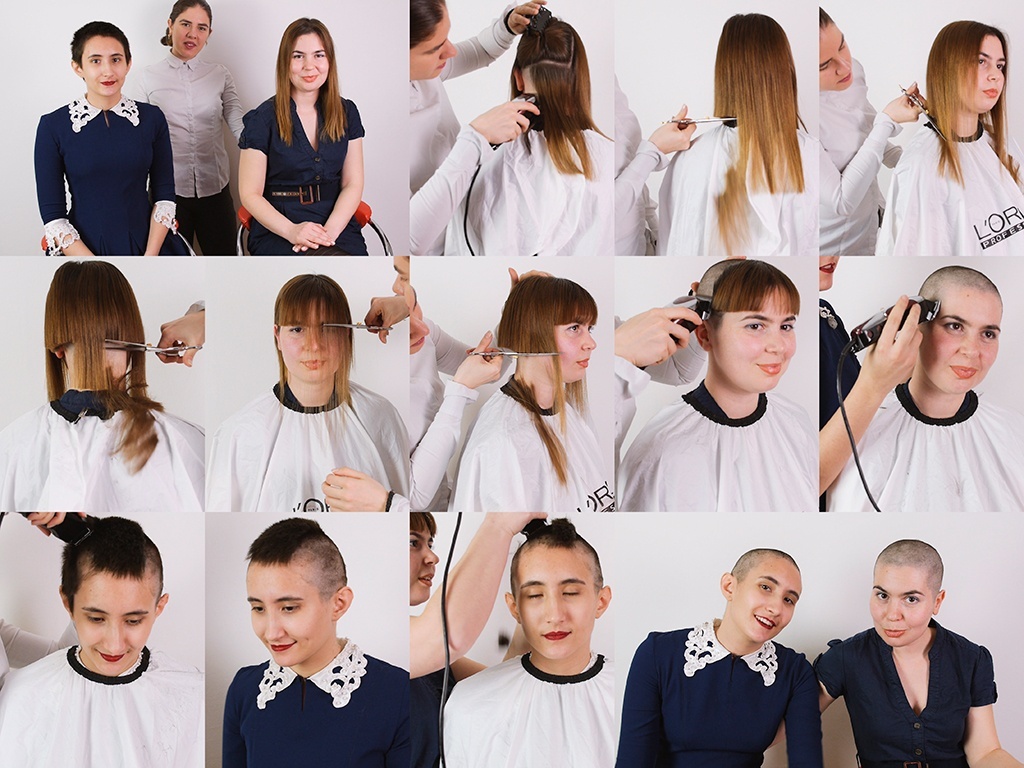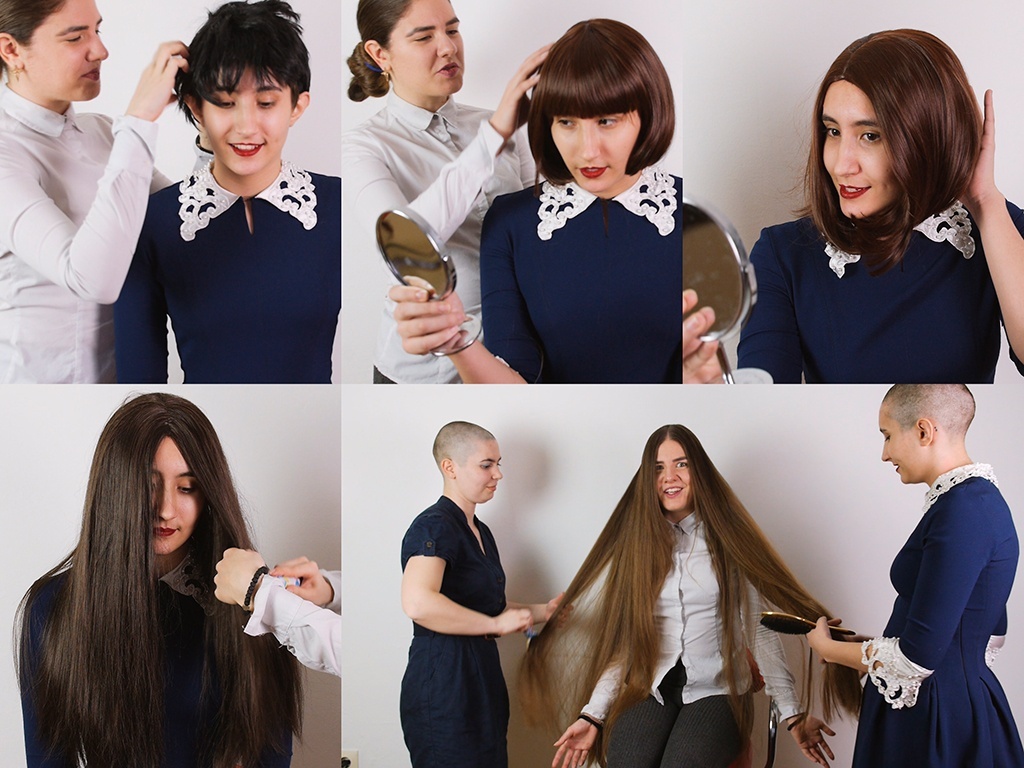 Two Best Friends Shave Together
Two best friends shave their heads together in this video, with Suzana as the hairstylist. The models speak good English, and they were very enthusiastic and funny in the video!

One of them already has a grown-out buzz cut, and she brought her friend who has bra strap length blonde hair, to shave together. The later's hair is cut in stages in various styles. The former does various wig modelling first.

Short dark hair model:
- pixie wig
- bob with bangs wig
- bob wig
- long wig
- mohawk haircut
- #0 clipper shave

Long blonde hair model:
- nape shave
- back hair cut to the bottom of the nape, angled long bob in front
- short bob with bangs
- nose length bob with short bangs
- bowlcut
- Chelsea style (all except bangs shaved) ***
- #0 clipper shave

At the end, both freshly-shaved models do hair play and hair brushing on Suzana. The contrast between Suzana's super long hair and their shaved heads is amazing!

***NOTICE:

The bowlcut to Chelsea style haircut scene for the long blonde model is missing. During production, the camera power supply cut out, and we did not realise that particular scene was not recorded. Bad luck. We did have some behind-the-scenes low quality phone camera photos though, which we included in the video to substitute the missing scene.
You'll get a 1.9GB .MP4 file.
More products from Hair2U