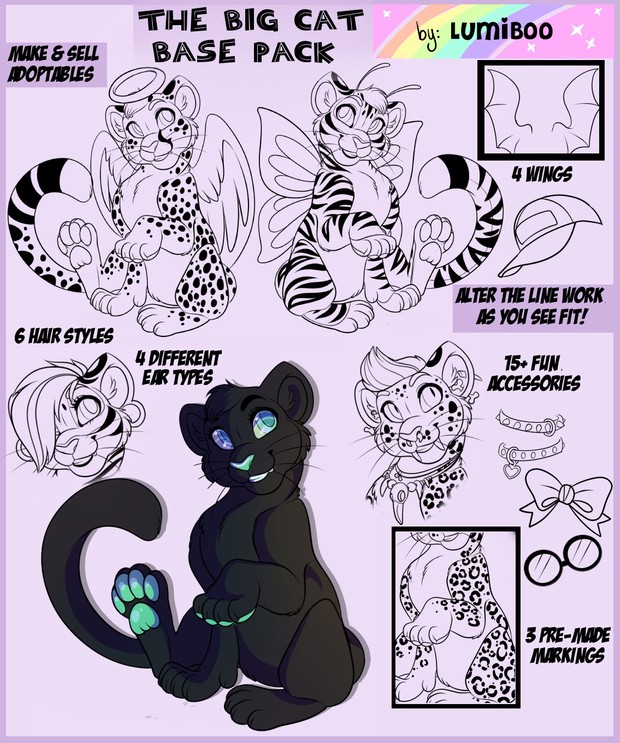 Big Cat Base Pack - PSD
Use this fun big cat base pack to make adoptables to sell or just indulge in a little creativity for your own amusement :) Since you are allowed to alter the linework and colors as you see fit, the posibilities are endless!

Coloring is easy-peasy! To apply color to the pre-made markings, make a clipping layer/clipping group directly above the layer you want to change the color of. Then flail and apply color like crazy! It'll only put color on the markings of the layer linked to your clipping group. Try it a few times. You'll get the hang of it.

With this pack, the lasso tool, the magic wand tool, and the eraser are your keys to greatness! Use generously and don't forget you can always add onto the linework itself.
You'll get 1 file (3.6MB)
More products from lumiboo