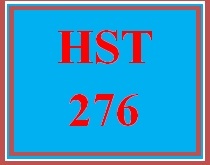 HST 276 Week 5 Week Five Knowledge Check
Entire Course Link
https://zh.scribd.com/document/340327850/Uop-Tutorial
 HST 276 Week 5 Week Five Knowledge Check 
1.
The Scientific Revolution was revolutionary in the sense that it
involved thousands of people in the pursuit of scientific goals.
set the standard for evaluating knowledge in the Western world.
rejected all traditional knowledge in favor of new discoveries.
led to the replacement of the craftsman with the scientist.
2.
Enlightenment thinkers believed that
the progressive increase of knowledge was the key towards making the world a more perfect place.
the revival of knowledge from the ancient world would set them apart from their predecessors.
knowledge is relative to the society from which it emerges and can as easily be lost as found.
the obtainment of knowledge was the highest calling of God. 
Concept: CULTURAL CONTRIBUTIONS OF THE ENLIGHTENMENT                    
Mastery
100%
Questions
·  3 
·  4
·  5  
Materials on the concept    
The Scientific Revolution  
The Age of European Enlightenment  
The Enlightenment  
3.
In the 16th and 17th centuries, the area of scientific advancement that most captured the learned imagination was
physics.
chemistry.
biology.
astronomy.
4.
The political thinkers during the Age of Enlightenment provided philosophical support for all of the following forms of government except
radical Islamist.
socialism.
absolutism.
constitutional monarchy.
5.
Although they disagreed on many issues, the fundamental principle shared by all Enlightenment thinkers was the belief in
separation of church and state.
mercantilism.
absolute monarchy.
reforming society through the application of reason.
You'll get a 30.5KB .PDF file.
More products from UopTutorials