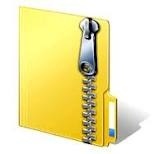 Quick Access
PowerPoint and save your presentation.

1. Click on the Send to Microsoft PowerPoint button in the Quick Access toolbar on the upper left of your screen.

If PowerPoint isn't already running, it will automatically launch when you click to send your document to PowerPoint. 2. Save your PowerPoint document as World Hunger.pptx. As shown in Figure 2, each entry that had been formatted with the Heading 1 style became the title of a new slide, each entry formatted as Heading 2 became the first level of text on the slide, and so on.  Applying a Design Template So far, PowerPoint has used a very basic design to outline your presentation. You may now enhance the look of the presentation by applying a more appealing design to the slides. PowerPoint's built-in themes are made for this purpose. Note that the first slide's title is the title of the entire presentation. When applying your design template, you may wish to distinguish the title of your presentation from the smaller titles of the remaining slides. To apply a theme to your presentation, follow the steps listed here. 

1. Click the Design tab. The themes will appear below the ribbon (Figure 3).
 
 
You'll get a 2.0MB .ZIP file.
More products from Number1Tutor