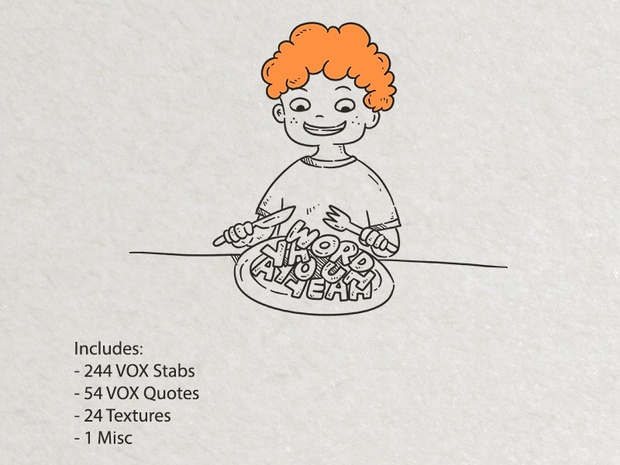 Wisdom Feast - vox stab kit
There has always been some love to digging out VOX stabs by yourself on your favorite tracks but over time, you start to hear the same stabs used everywhere. Going through all of my acapellas, that I have gathered over several months, I decided to create an affordable and generous pack of my own.

The stabs vary in quality and loudness. They are 100% unprocessed, and are ripped straight from their original acapella.

Each stab comes with the syntax "sound - artist".

The lines also vary in quality and loudness, for the same reason as above. Most of the lines are saved, as I recognize them on old scratches and cuts. And some purely for their sound.

The misc section holds a ton of different textures, which I grabbed off the different
acapellas. You will find both mechanical noise, tape noise and vinyl noise.
You'll get 1 file (58.6MB)
More products from Marni