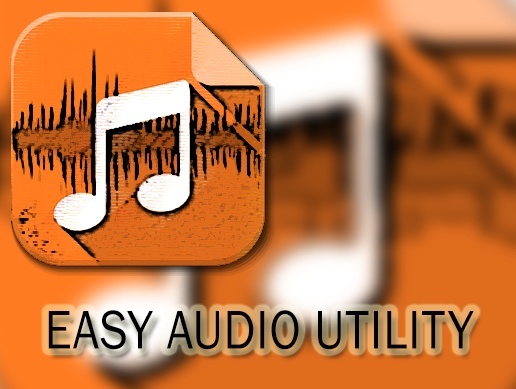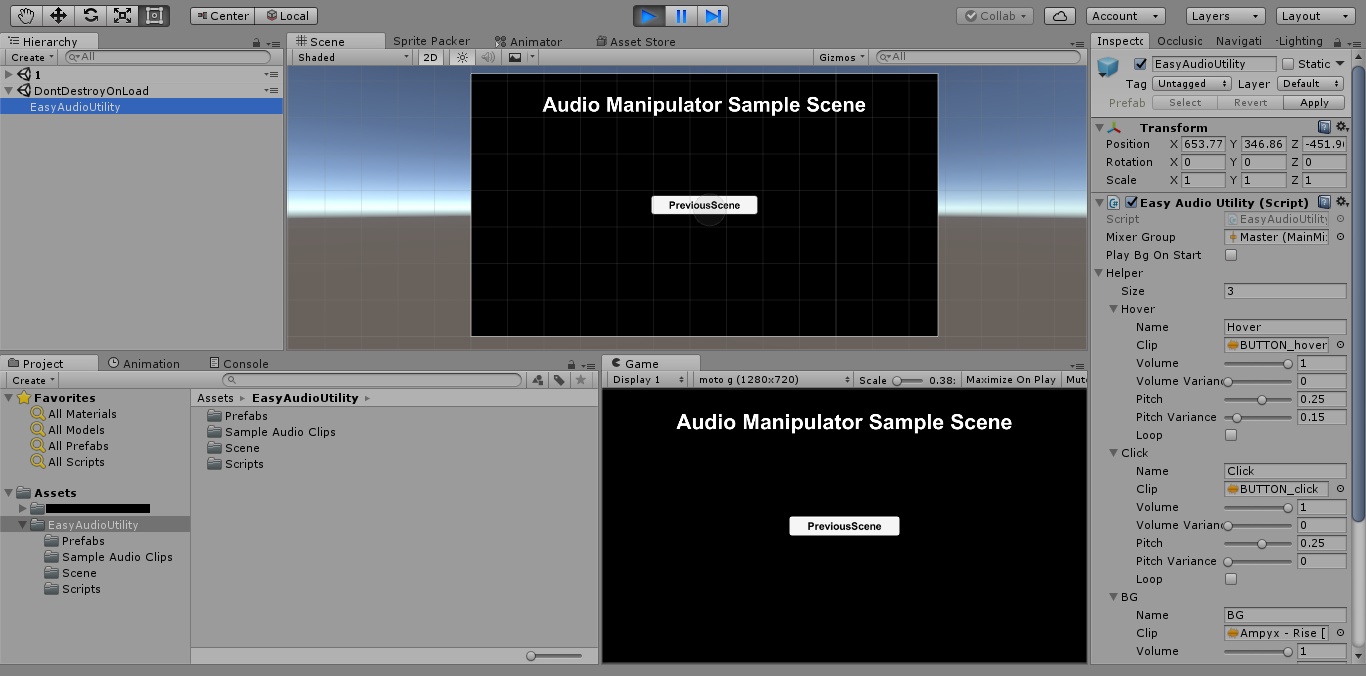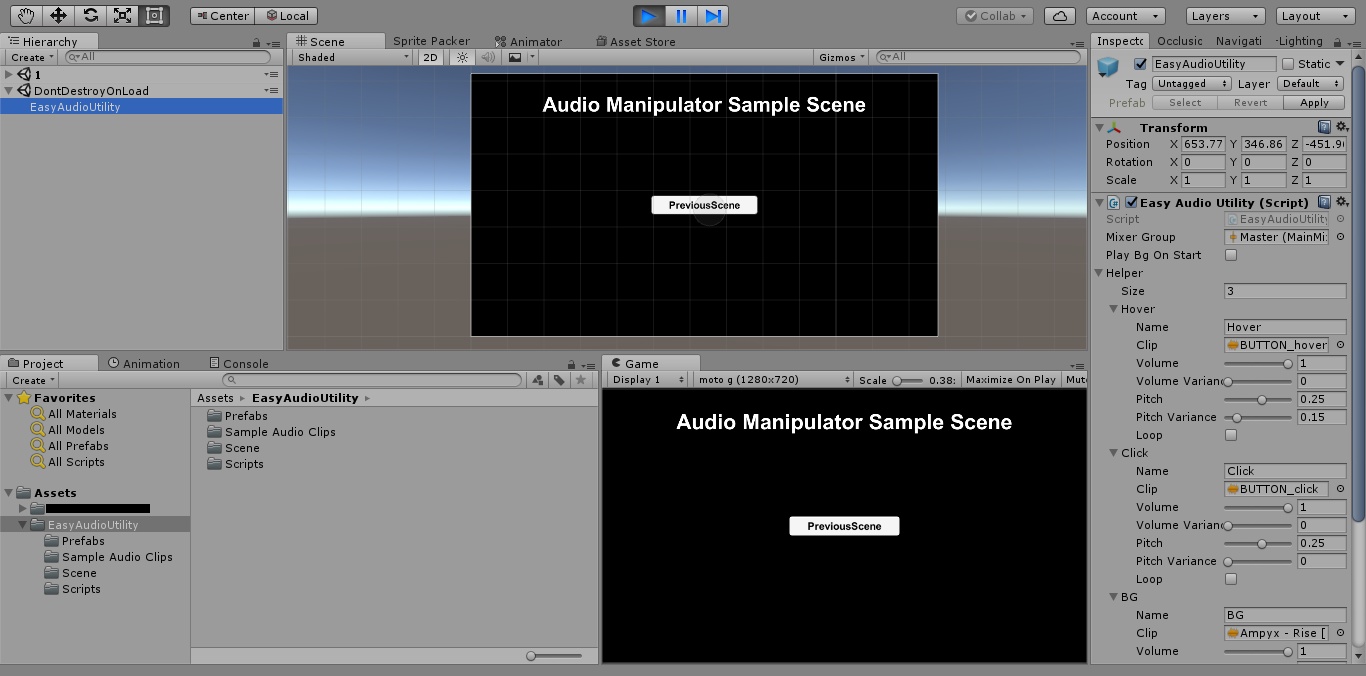 Easy Audio Utility v0.1 | ON SALE!!!
50% OFF FOR FIRST 15 DAYS OF RELEASE!!!

Original Price : 5$
The most easy and flexible way to add Audio to your scenes.
Just write the Clip name in inspector like "BackgroundMusic" and write single line of code :

EasyAudioUtility.instance.Play("BackgroundMusic");
There you have it!!! The clip starts playing, you don't even have to worry about what happens when scene changes, this Easy Audio Utility will take care of that.
---
You can also tweak the variables like
- volume
- volume variation
- pitch
- pitch variation
- loop etc..
either from Inspector or from a script as well.
---
The Package include
* 3 Sound Clips : -
- Button_Hover
- Button_Click
- Royalty free Background Music
* 2 Sample Scenes to get you started.
* Full Source Code + sample scene script to get you started in no time.
---
Demo APK
https://drive.google.com/open?id=0B3BuQTMj0ScBTzQtNXdOVFgtRHM
Demo PC
https://drive.google.com/open?id=0B3BuQTMj0ScBN0h2ODFpdlhqMUE
You'll get a 4.5MB .UNITYPACKAGE file.
More products from walledcityinfotech