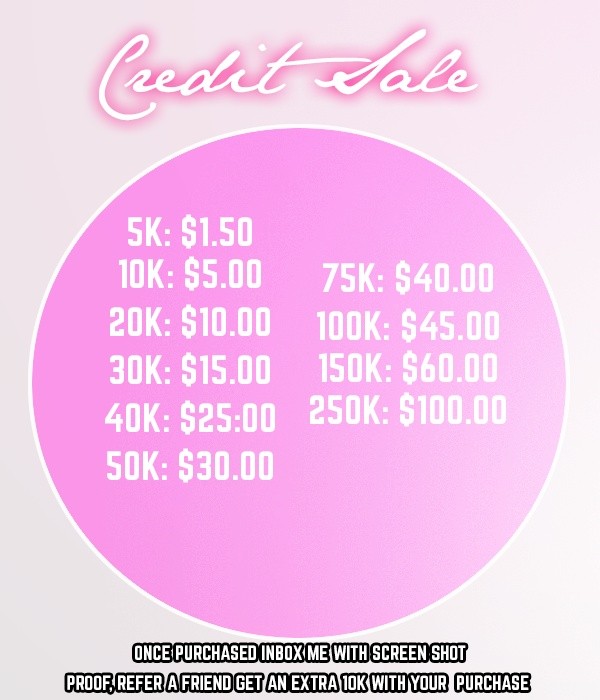 40k
RULES

1. Don't inbox me on imvu
2. Don't rush me i send credits right after purchase
3. When you purchase download your receipt screenshot it and send it to me on here
4. Break any of these rules and you will no longer be able to buy from me




REFER A FRIEND AND GET AN EXTRA 10K WITH YOUR PURCHASE DEAL ONLY WORKS IF WHO EVER YOU REFERRED BUYS CREDITS.
You'll get 1 file (242.7KB)