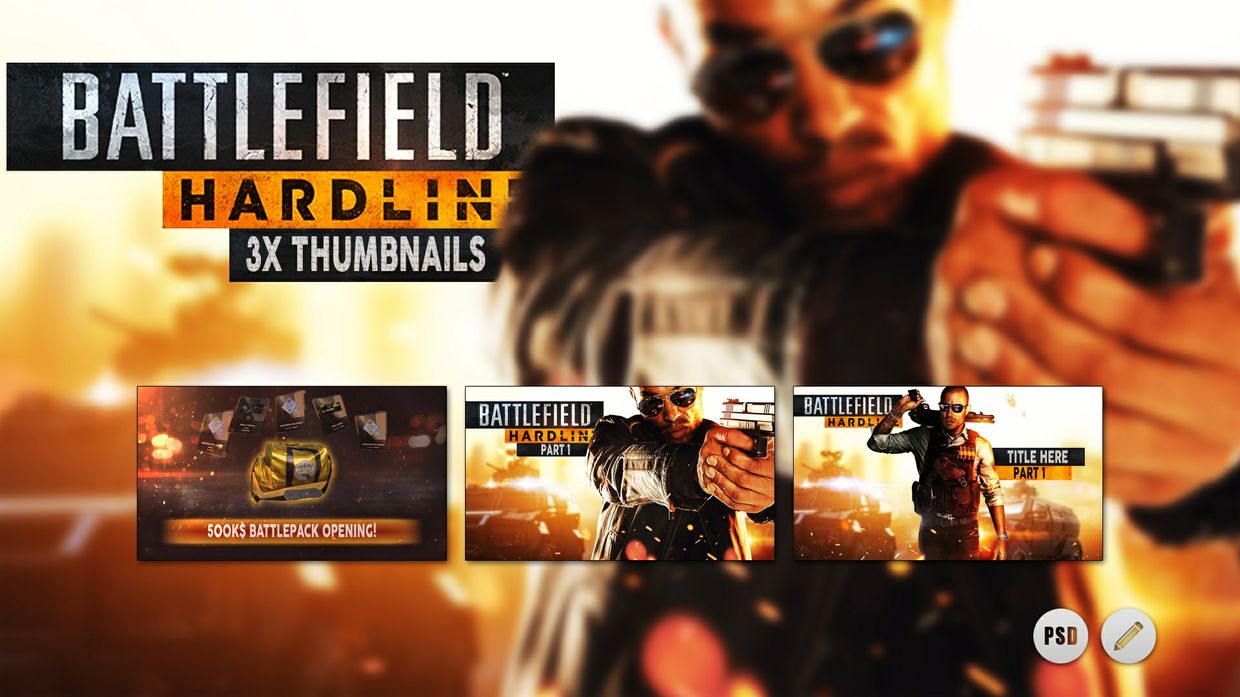 Battlefield Hardline | 3x Thumbnails
Three custom premade Battlefield Hardline thumbnails for use on your youtube videos.
The pack includes one custom named thumbnail, one custom series thumbnail and finally a battlepack opening thumbnail.
Important:
Font used -
http://www.dafont.com/cocogoose.font
*Photoshop is required
If you like this gfx pack or want more information about upcoming projects, make sure to follow me on twitter, @ArtificialCC
Usage rules:
Resale and redistribution is strictly prohibited, unless permission is given by the designer. 
For personal use only. Commercial use is strictly prohibited.
*By downloading you hearby agree to the usage rules setout above.
If you would like permission to re-distribute or have any other questions regarding this graphic pack, please contact me at
[email protected]
You'll get a 15.7MB .RAR file.