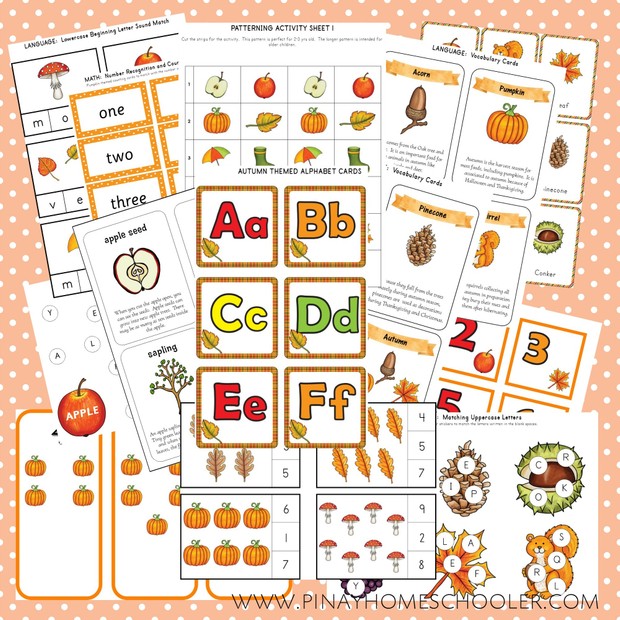 Autumn Themed Bundle Pack (Preschool Unit)
This file is in a zip format.  Make sure you have the right tools to unzip the file or send me a message for more info about this.


This bundle pack comprises the Autumn Themed Math and Early Literacy Activities that I made for my preschooler.  We will be working with these materials for the entire month of September.
You save 1USD when you purchase this pack plus bonus printables for activities like cutting, pin poking, scavenger hunt and tracing lines.
For the individual files check:


Autumn Themed Math Activities


Autumn Themed Early Literacy Activities


You'll get 1 file (48.8MB)
More products from Pinay Homeschooler PDF Shop