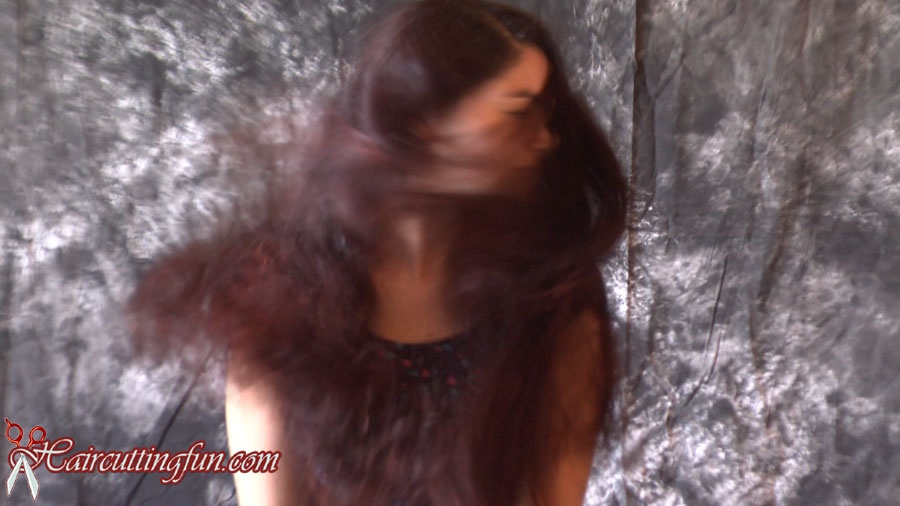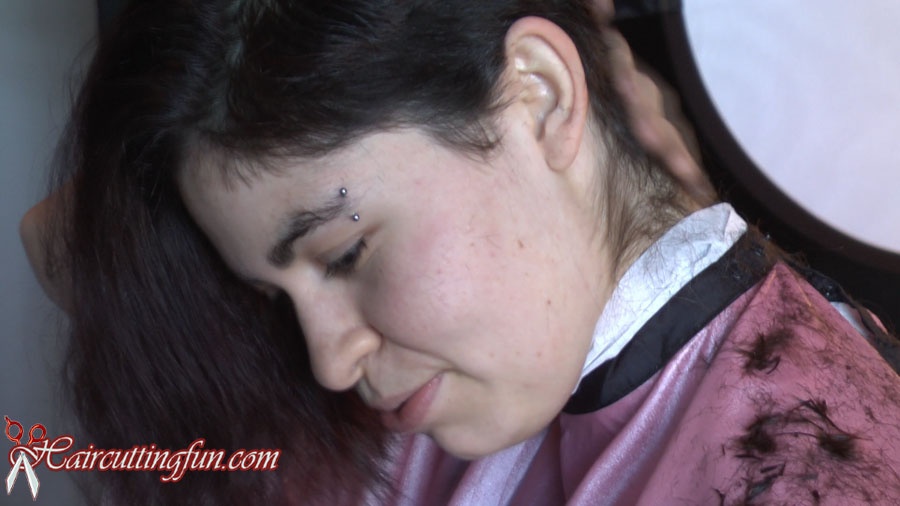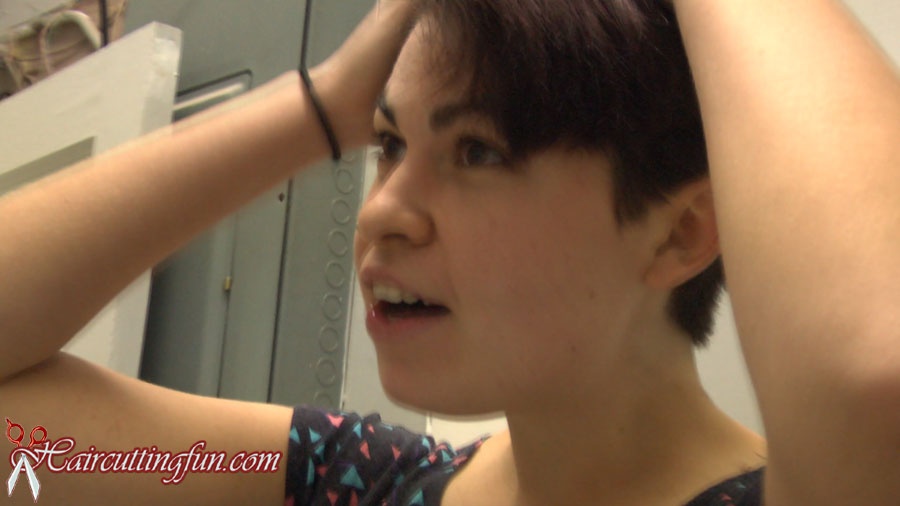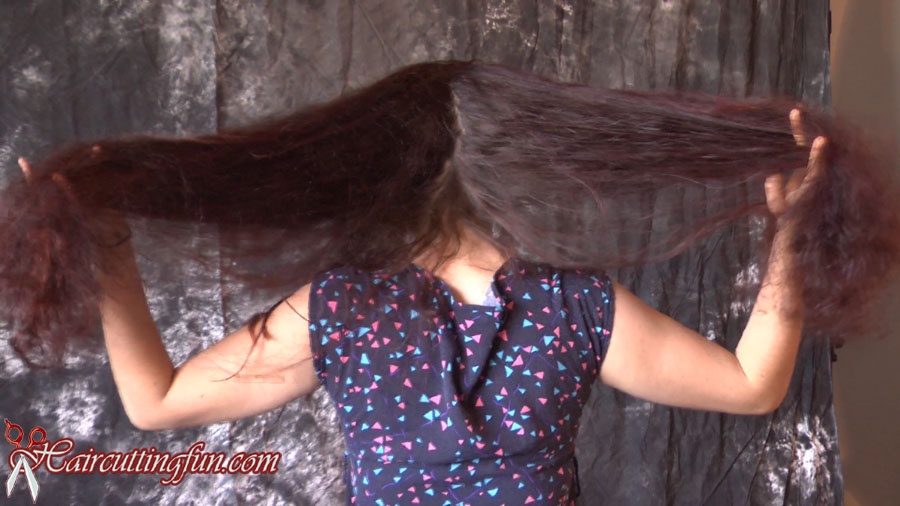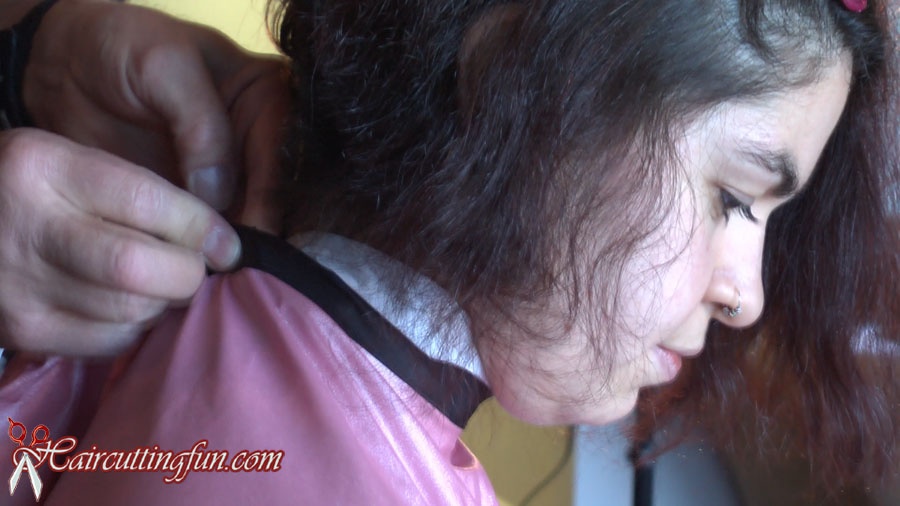 Art of Tina's Wedge Pixie Haircut - VOD Digital Video on Demand
Tina enjoys coloring her hair with henna. The henna gives her hair a reddish-brunette color. But it takes her at least a half an hour to color it as her hair is quite long - to her waist. Because Tina has taken up running, she wants a shorter haircut, shorter than she's ever gone before. During the interview, before the haircut, Tina tosses her hair around one last time, excited for the upcoming haircut. In the studio, Tina's hair in sectioned into two long ponytails that are soon cut off with a scissors. As the stylist cuts the hair into wedge pixie, hair hits the floor. Interspersed in Tina's haircutting video, are scenes of other two hair models brushing or putting up their hair. A razor is used to create shorter fringe/bangs. A scissors is used for this dry cut. When the haircut is finished, Tina peeks into the mirror and she loves her new style. This video is about 54 minutes, 619 MB, 960x540 screen size.
You'll get a 618.6MB .WMV file.
More products from HaircuttingFun.com