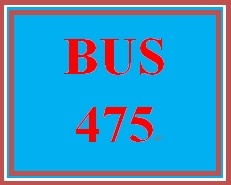 Irvin's Ice Creams, a popular chain of ice cream parlors present only in the United States, is
Entire Course Link
https://uopcourses.com/
https://plus.google.com/u/0/108200033792883877670/posts/dWT4sDYbQKM
 Irvin's Ice Creams, a popular chain of ice cream parlors present only in the United States, is looking for opportunities to grow its business. If the firm conducts a SWOT analysis of its performance, which of the following would be categorized as a threat?
The growing demand for ice creams in international markets
The firm's inability to scale up in terms of revenue
The firm's positive brand value among customers
The entry of international ice cream brands in the U.S. market
You'll get a 95.0KB .DOC file.