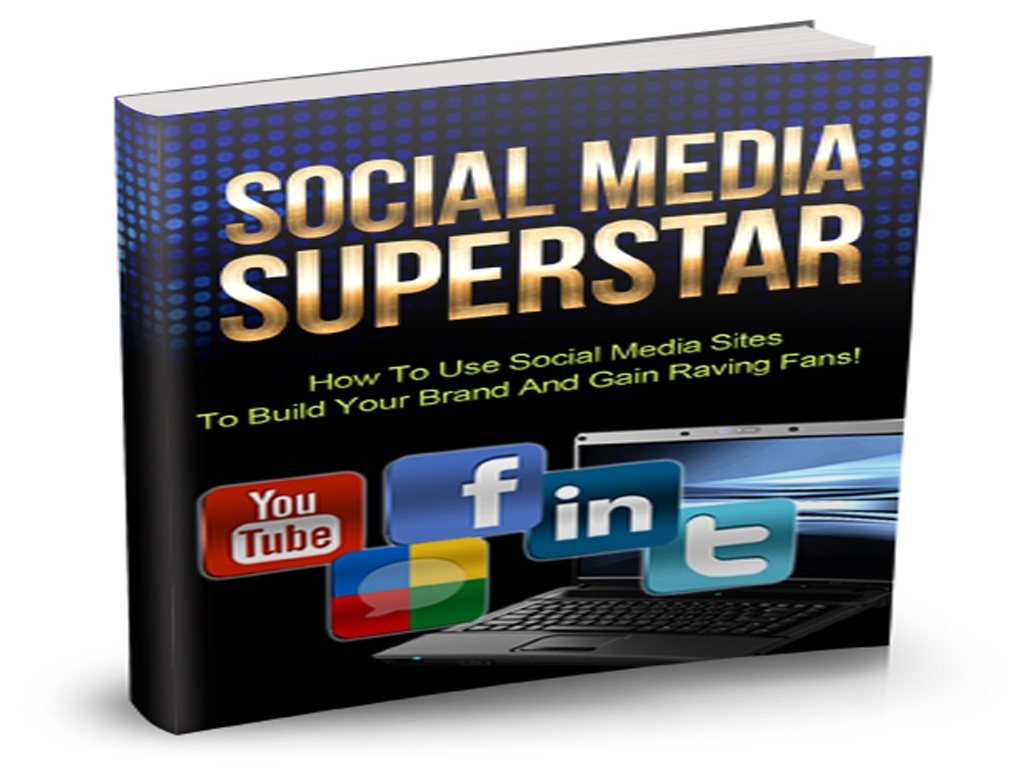 Social Media Superstar (Including Master Resell Right)
Social Media Can Bring You More Business

Today, social media sites are no longer just an ingenious way for people to meet, connect and share. It is now also one of the most powerful advertising tools which businessmen can use to connect to their targeted market niche.

However, it is noteworthy that social media marketing is like a double-edged sword – it is something that needs to be wielded correctly.

In the hands of a skilled marketer, it is an effective sales tool. But in the hands of an amateur, it can turn success into demise.

So to help you avoid the pitfalls of social media marketing, I've put together a guide that's packed full of tips on social media sites.

WHAT'S EXACTLY INSIDE THIS GUIDE?

i) 41-page guide on how to use sites like Facebook and Twitter to gain more fans and followers...as a results, more business!

ii) How to "piggy-back" on other people's traffic. This is by far the fastest way to gain lots of followers.

iii) How to build loyal fans on Facebook. You'll discover how to setup and promote your Facebook page effectively.

iv) How to use Twitter to gain more followers and increase your reach even further. Twitter is not to be missed. There's a lot of people who want what you're offering. Twitter is the right place to go to.

v) Don't miss out on LinkedIn! This guide also shows you why you need LinkedIn and how to get started.

vi) How to use YouTube to your advantage and gain a ton of free exposure to your website. You'll also find out how to optimize and create videos that gets more visibility.

Plus, lots more tips to grow your business using social media!

Follow this guide and you'll experience more traffic and more sales. That's the bottom line. Social media is powerful. Best of all, it's free!

Look, you could spend countless hours trying to learn all this yourself or you could simply download this guide today and save yourself all the time and hassle.

The choice is obvious.

You can get all this today for a measly $5.00!

That's a steal of a deal, considering you'll get instant access to this valuable package.

You'll get a 7.0MB .ZIP file.
More products from BestBuy Digital