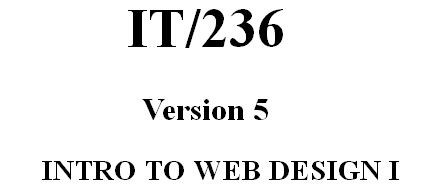 IT 236 Week 7 DQ 2
**********************************************************
IT 236 Entire Course Link
https://uopcourses.com/category/it-236/
**********************************************************
Question:
Please post a 150-300-word response to the following discussion question by clicking on Reply.
Based on this week's assigned readings and your own research, how might CSS be used for developing a unique website style? Find a website that includes CSS to enhance their website appearance and functionality. Explain why you think this.
RESPONSE 1
CSS allows you to control the display characteristics of your Web site. It allows you make it unique and more appealing to the user viewing your Web site.
You'll get 1 file (16.6KB)