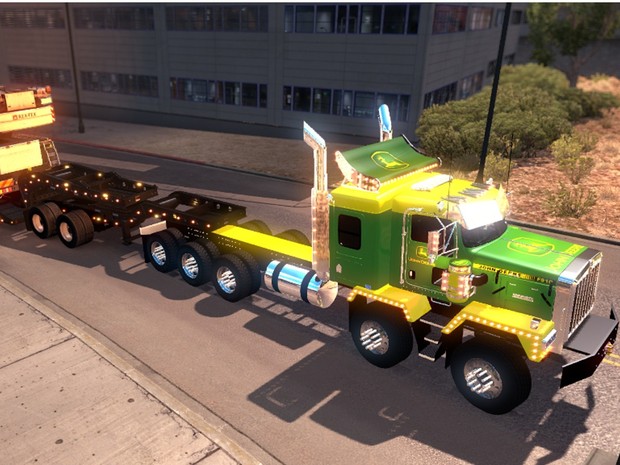 K Whopper C500 by JDM for Euro Truck Simulator 2
K Whopper C500 mod for ETS2 made by JDM Modding
Stand alone truck
Purchase from the Volvo dealers
2 Cab options, Day-cab and Sleeper
2 Frame options, including tri-drive and all-wheel-drive
Lots of engines and transmissions
I recommend using Smarty's wheel pack, so you can get the wide-base steer wheels and tires.
Check out the Add-On pack for the C500 to take this truck to the next level:
https://sellfy.com/p/HVds/
Do not re-post to free mod sites..... You paid for it, why give it to other people for free? If it does show up on free sites, I will keep my future work 100% private and there will be no future updates.
Improvement and compatibility updates will always be free.
****If you don't have a program that will open the .rar file, Winrar is available for free on the store's main page.
https://sellfy.com/jdmatsmods
******
Thanks for your business!
Don't forget to Like, Follow & Share us on Facebook @
www.facebook.com/jdmatsmods
Here are a few YouTube reviews of the mod:
https://youtu.be/XIBGtmFOxr4
https://www.youtube.com/watch?v=CloF4GnBwPo
https://www.youtube.com/watch?v=FUSSKhQyWsU
You'll get 1 file (65.0MB)
More products from jdmatsmods