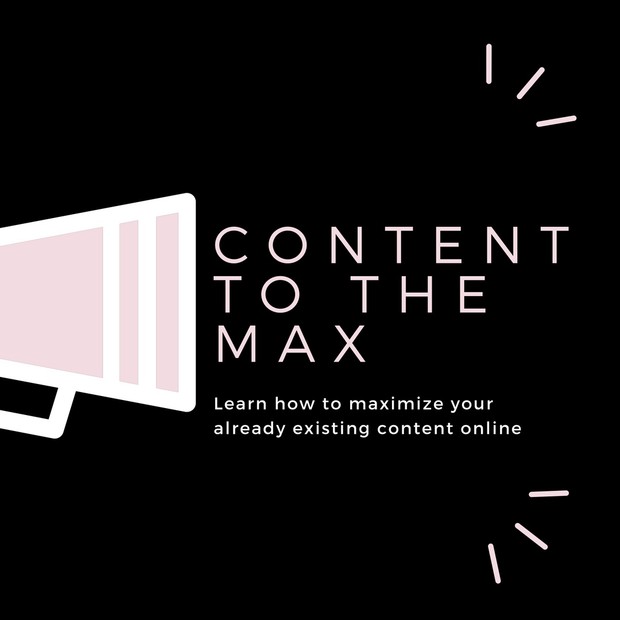 Content to the Max
It's no secret that content is queen (or if you're a fella, king). But what if I told you that you can only wear the crown if you are positioning your content in multiple places to reach the maximum amount of fans and customers?
*In my Biggie Smalls voice*
"If you don't know, now you know!"
Introducing #ContentToTheMax, a free masterclass teaching you how to maximize the content that you've already created for your business or brand.
Before you create your next blog post, podcast episode or Youtube video, let me show you how to create once and spread your content creation efforts like wildfire!
This masterclass covers:


Why content creation must become a part of your brand/business plan


How to measure your content strong points and maximize those specifically


The strategy I personally use to create with the "long game" in mind


*Please note this class is the replay from a live class.
You'll get 1 file (2.5GB)
More products from 1089014382637255