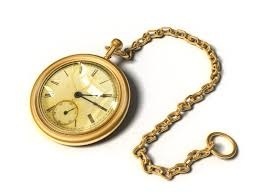 VCDT - Visual Coding Displacement Therapy - A Review of The Speakmans Trademarked Approach
NOTE = Elsewhere on our site of
http://www.sellfy.com/JonathanRoyle/
there is a much, much bigger version of this package which comes with numerous other courses and resources included.THIS PAGE IS FOR THE VCDT REVIEW VIDEO ONLY.You Will Get an Almost 60 Minute Information Packed Video along with Several Pages of Text Instructions in PDF Format which Give Jonathan Royles Explanation, Review and also his refinements and improvements on The Speakmans Trademarked VCDT aka Visual Coding Displacement Technique.
Some links to a few other Short & relevant videos are also included to ensure you understand everything fully. As a diploma bearing (personally trained by Nik and Eva Speakman) Practitioner of their Trademarked "Visual Coding Displacement Therapy" aka VCDT as illustrated at -
https://sellfy.com/p/II7C/
I have nicknamed the contents of the main video of this package as: "Visual Confusion Disorientation Techniques" The approx 60 Minutes Information Packed video sees me sharing my personal thoughts, experiences, insights, improvements and additions and review of VCDT.
You also get several pages of direct to the point bullet point memory jogger notes about what the video teaches.
This is a truly eye opening video and whilst only those who have been personally trained by Nik and Eva and recieved written legal documentation/diploma from them to prove this may ever use the terms VCDT or Visual Coding Displacement Therapy in their advertising etc or claim to use it in their work, we are sure you will learn much that is of use to you in this video.
The idea being to understand exactly how and why this technique works so well compared to others and then to be able to apply that thinking and psychology to everything else that you do.
You'll get 1 file (229.8KB)