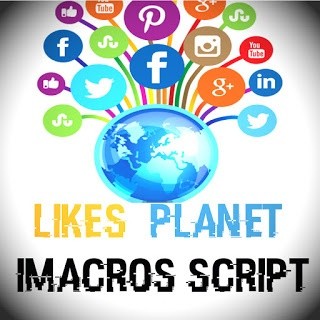 LikesPlanet iMacro to Collect Points on Autopilot
LikesPlanet is a highly trafficked Sub4Sub site where you can exchange social media services for points. You can also cash out those points as money to your Paypal.
Using these iMacro script will allow you to collect points easily and on autopilot on LikesPlanet. You get 11 iMacros, including a MasterScript which combines a few categories. You also get an Instructions file and a 6 Month Guarantee for everything with your purchase.
These are the iMacros you will get:
1. Facebook Follow
2. Facebook Page Likes
3. Instagram Follow
4. Instagram Likes
5. Twitter Follow
6. Website Hits
7. Youtube Dislikes
8. Youtube Likes
9. Youtube Subs
10. Youtube Views
11. MasterScript combining the following categories: Facebook Follow, Instagram Follow, Twitter Follow, Youtube Likes.
If you need any help or have any questions contact me on one of my social media profiles which you can find on my Sellfy profile, here:
https://sellfy.com/Lurima
Note: Scripts updated and working well into 2018!
Enjoy your scripts! ;)
You'll get 1 file (177.1KB)