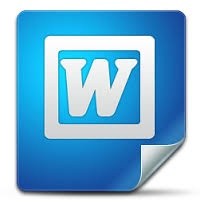 Direct Examination
Topic Direct Examination
Paper details

Please formulate 12 Direct Examination questions: analyzing the following case.For the witness, please play the role of Dr. High Dr. High has been charged with an act of professional misconduct, in that he has been found guilty of an offence that is relevant to his suitability to practice, and that he engaged in disgraceful, dishonourable or unprofessional conduct. In 2007, Dr. High disclosed to the College that he had been convicted in the State of Hawaii of charges relating to the dispensing of controlled substances to an undercover agent posing as a patient.
On August 30, 2007, Dr. High plead guilty to knowingly and intentionally distributing and dispensing outside the course of professional medical practice and not for a legitimate medical purpose approximately 1,400 milligrams of Oxycodone on June 14, 2002, and 800 milligrams of Oxycodone on June 21, 2002, in the District of Hawaii.
On both occasions, Dr. High met with an undercover DEA agent who was known to Dr. High as his patient, Mr. X. Based on his assessment over the course of 20 medical visits over a 10-month period, Dr. High treated Mr. X for chronic back pain with prescription narcotic medication. During the course of treatment, Dr. High took steps to decrease the risks associated with prescribing narcotic medication. On the two occasions in June 2002, Dr. High met Mr. X in a parking lot and prescribed Oxycodone. Mr. X paid Dr. High in cash, since he did not have Health Insurance. Dr. High did not profit beyond receiving money for medical services rendered to Mr. X. Dr. High provided written prescriptions to Mr. X for dosages and quantities that are within a reasonable range for a patient suffering with chronic back pain. Dr. High was found guilty of the two counts noted above, and the sentence imposed by the court in Hawaii included that Dr. High be imprisoned for one year and one day; pay a $10,000 fine within 14 days; pay a $200 assessment fee; submit to removal proceedings, including deportation or exclusion, as required by the Department of Homeland Security; and surrender his Drug Enforcement Administration controlled substance registration. Dr. High was incarcerated in Hawaii from January 11, 2008 to November 24, 2008 and was immediately deported from the United States at the conclusion of his incarceration. Dr. High returned to Ontario in December 2008 where he resided until April 2009, at which time he moved to Hong Kong. Dr. High held an unrestricted certificate of registration in Ontario during that period, but elected not to practise medicine in Ontario until the issues surrounding his criminal conviction in Hawaii could be addressed by the College.
You'll get 1 file (16.8KB)
More products from ELITE OFFICE