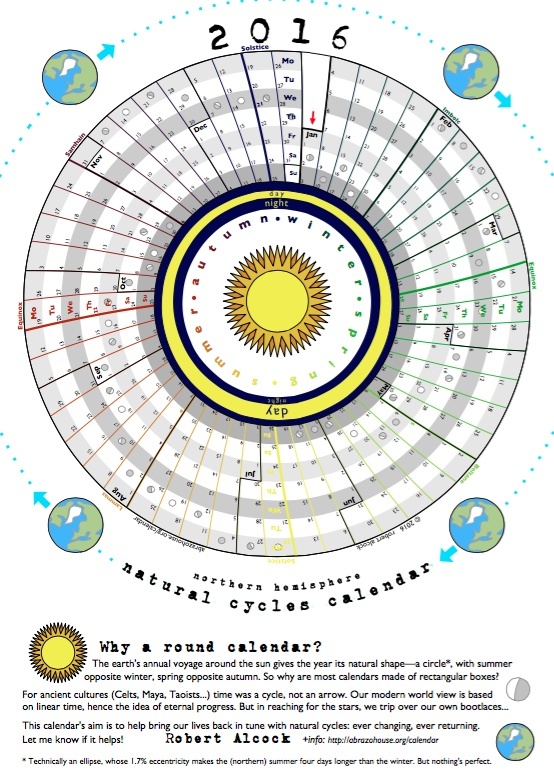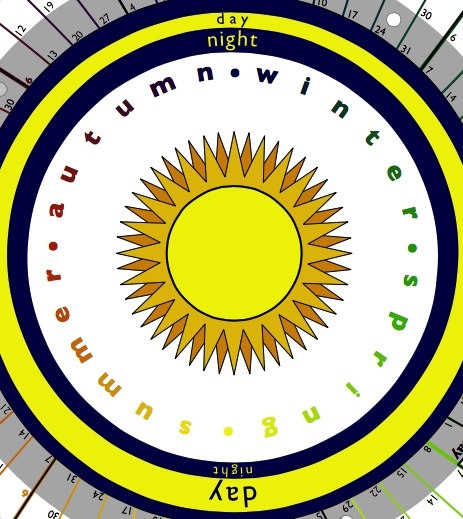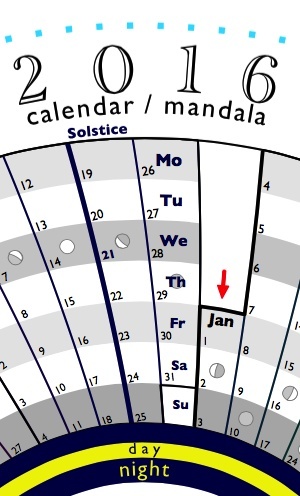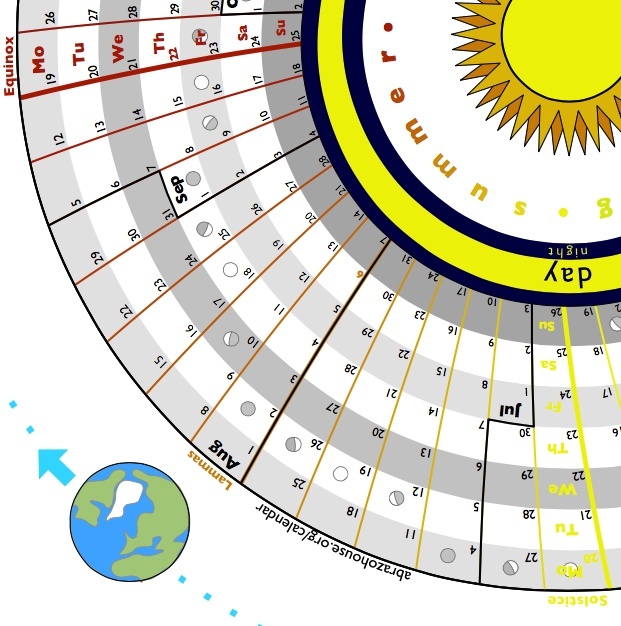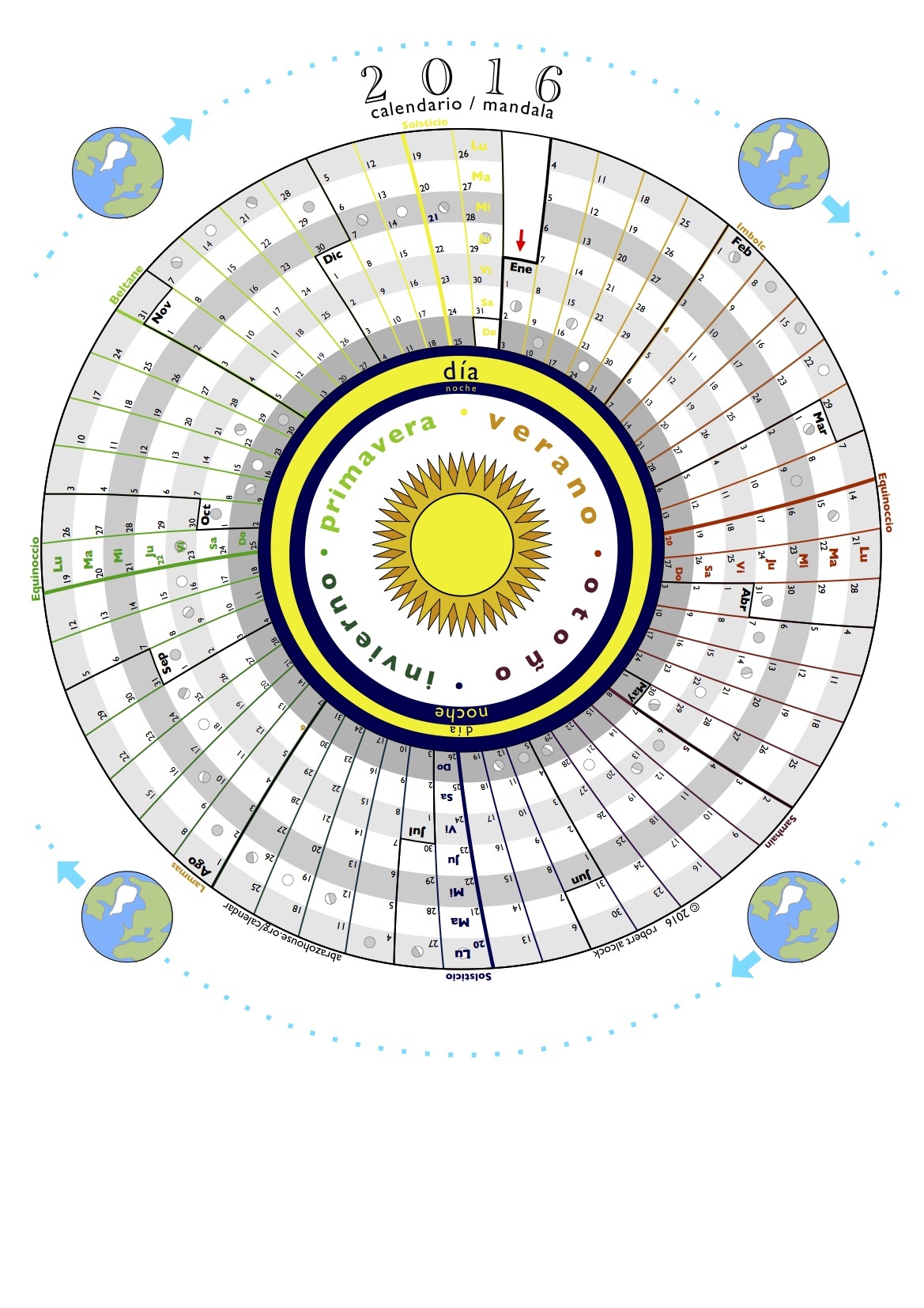 2016 Circular Calendar celebrating natural cycles
** Clocks are round, so why aren't calendars? **
This 2016 wall calendar restores the year to its natural form — a circle — and celebrates the natural cycles of sun, earth and moon.
It presents the days, weeks, months, lunar phases and seasons in a way that's both innovative and totally natural, along with the eight "cardinal points" of the year (the solstices, equinoxes, and the midpoints of the four seasons) which are the basis for many holidays such as Christmas, Easter, May Day and Hallowe'en.
This download includes versions of the calendar for both Northern and Southern hemispheres, and in both English and Spanish.
The calendar is ideal for printing in colour, size A3 or greater (A2 or A1 is highly recommended!)
Find out more:
http://abrazohouse.org/calendar
You'll get a 463.1KB .ZIP file.
More products from ralcock