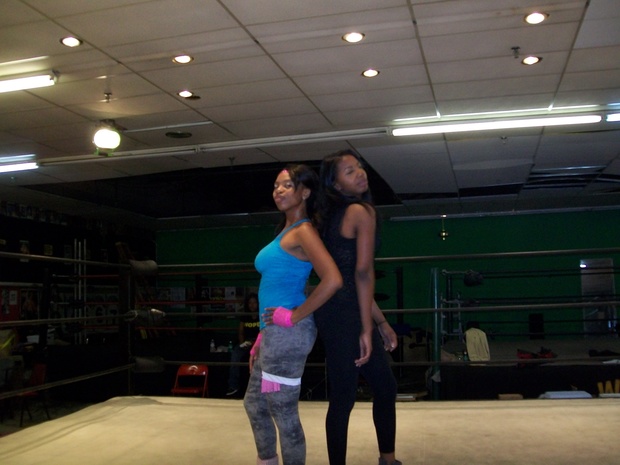 WOMEN FICITITOUS WRESTLING: JESSICA FOX/NIKITA STARR FEUD
Nikita Starr was given the task by WFW Champion Diamond of running Jessica Fox out of the WFW.  Starr did whatever she had to do to stop Fox from getting a WFW title shot.  This included every dirty tactic she could think of including using brass knuckles, sneak attacks and even hitting Fox with Diamond's championship belt.  Fox found out how dangerous Starr could be and Starr found out how effective Jessica Fox's sleeper hold was as she falls victim to it several times.
Please not that this download is skits base on female wrestling. The females in this download as actors and not real professional wrestlers.
Women Fictitious Wrestling
www.womenfictitiouswrestling.com
You'll get 1 file (772.4MB)
More products from Women Fictitious Wrestling