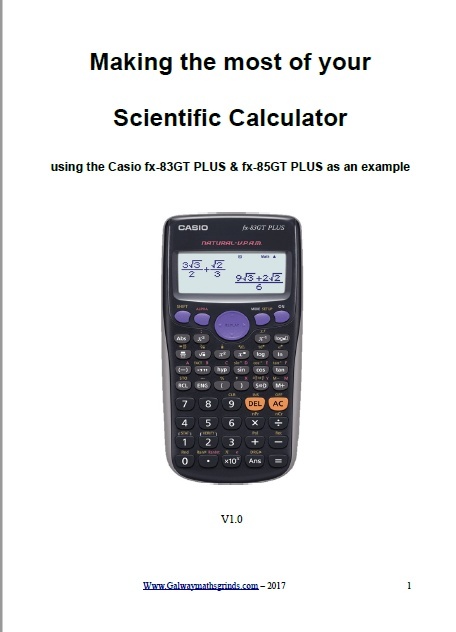 Making the most of your Scientific Calculator
Your calculator is an invaluable and even necessary tool tool when doing maths. As a student you need to become proficient in its use.

Reducing the time spent in entering calculations into your calculator means more time is available for actually answering questions in your exam. Entering them in an efficient manner also means less mental effort is required to combine various sub calculations correctly.

The aim of this booklet is to help you to be more productive in your studies and more successful in your exams by pointing out ways in which to use your scientific calculator both efficiently and effectively.

This document uses the Casio fx-83GT PLUS or fx-85GT PLUS as an example.
You'll get a 1.1MB .PDF file.
More products from Noel Molloy