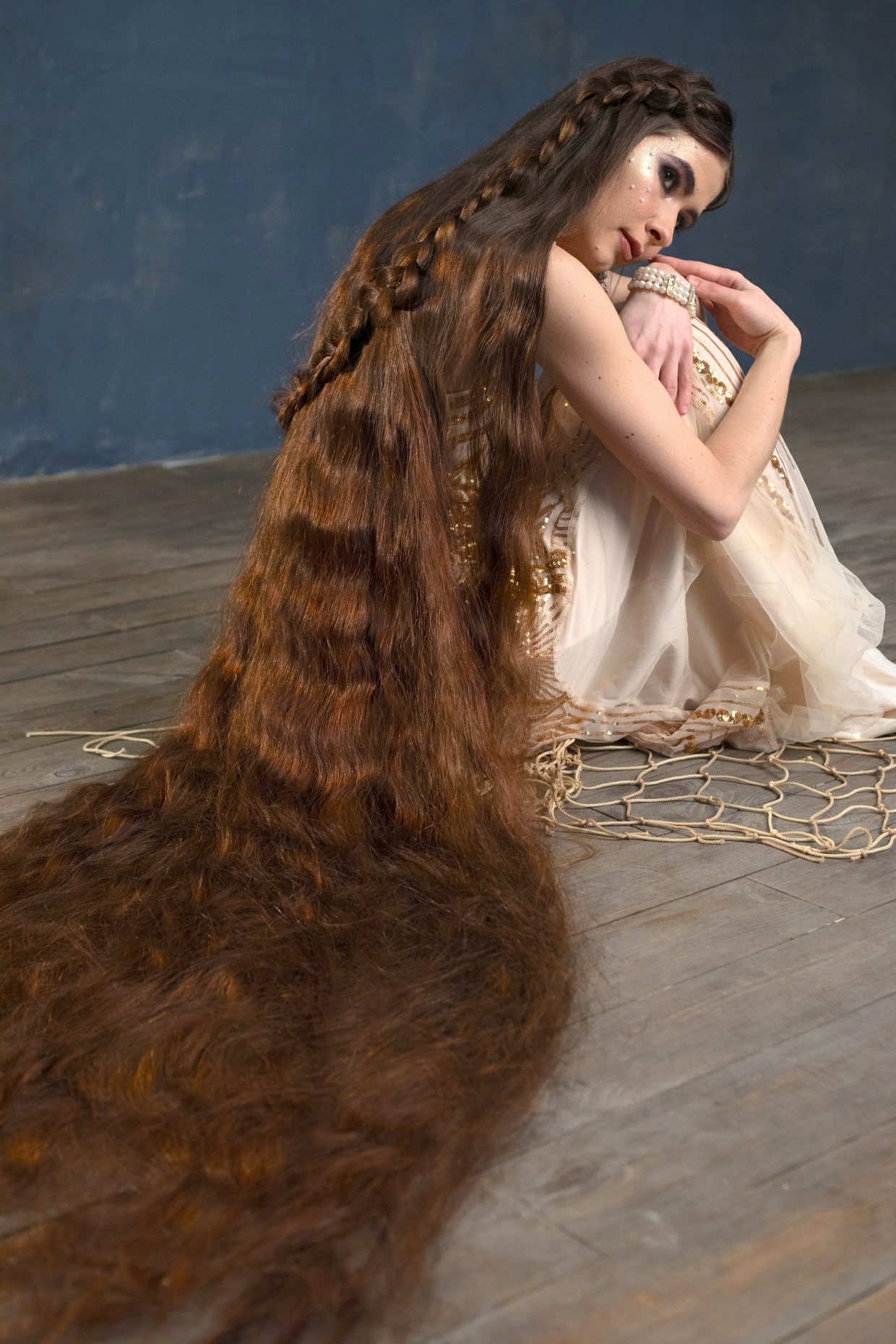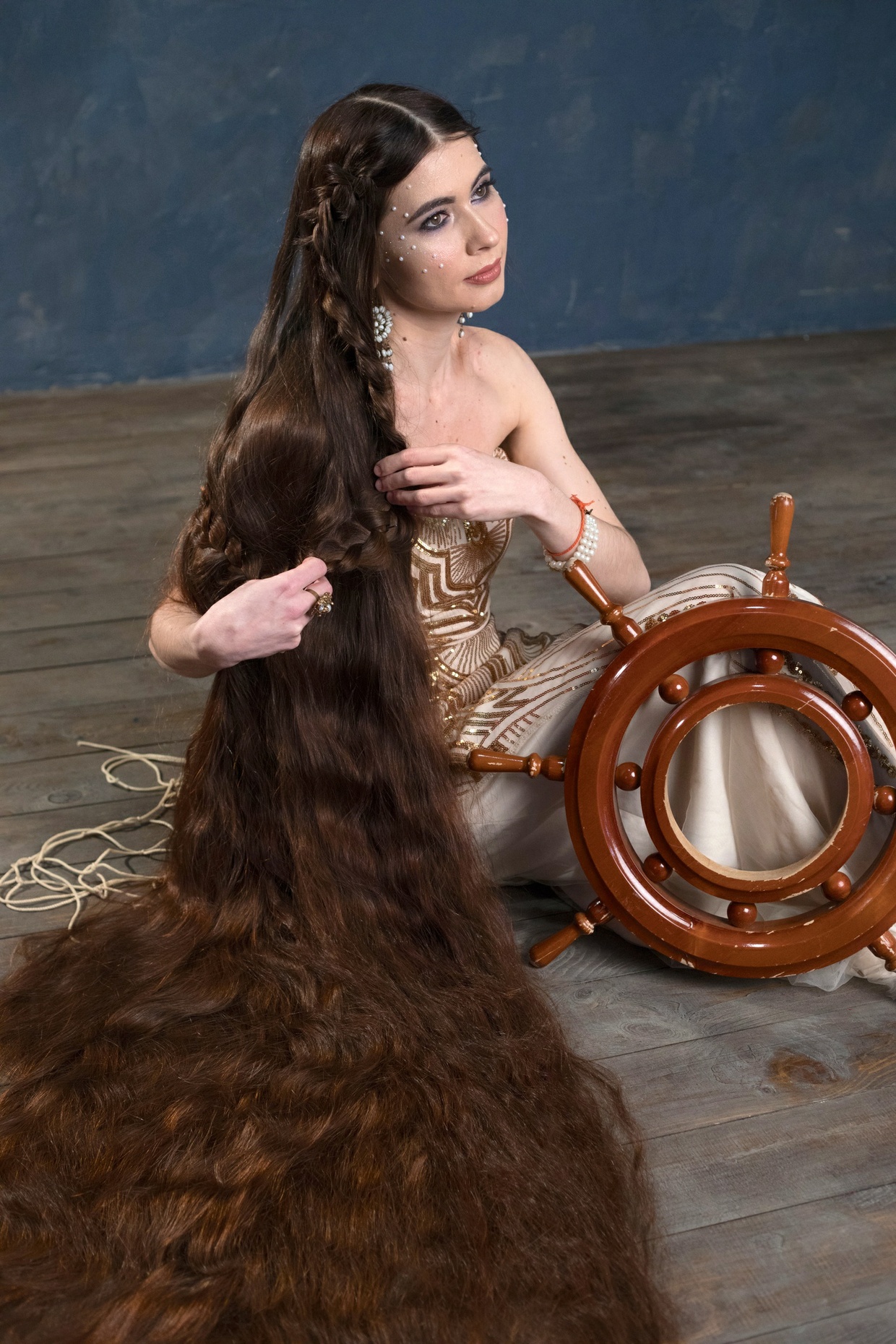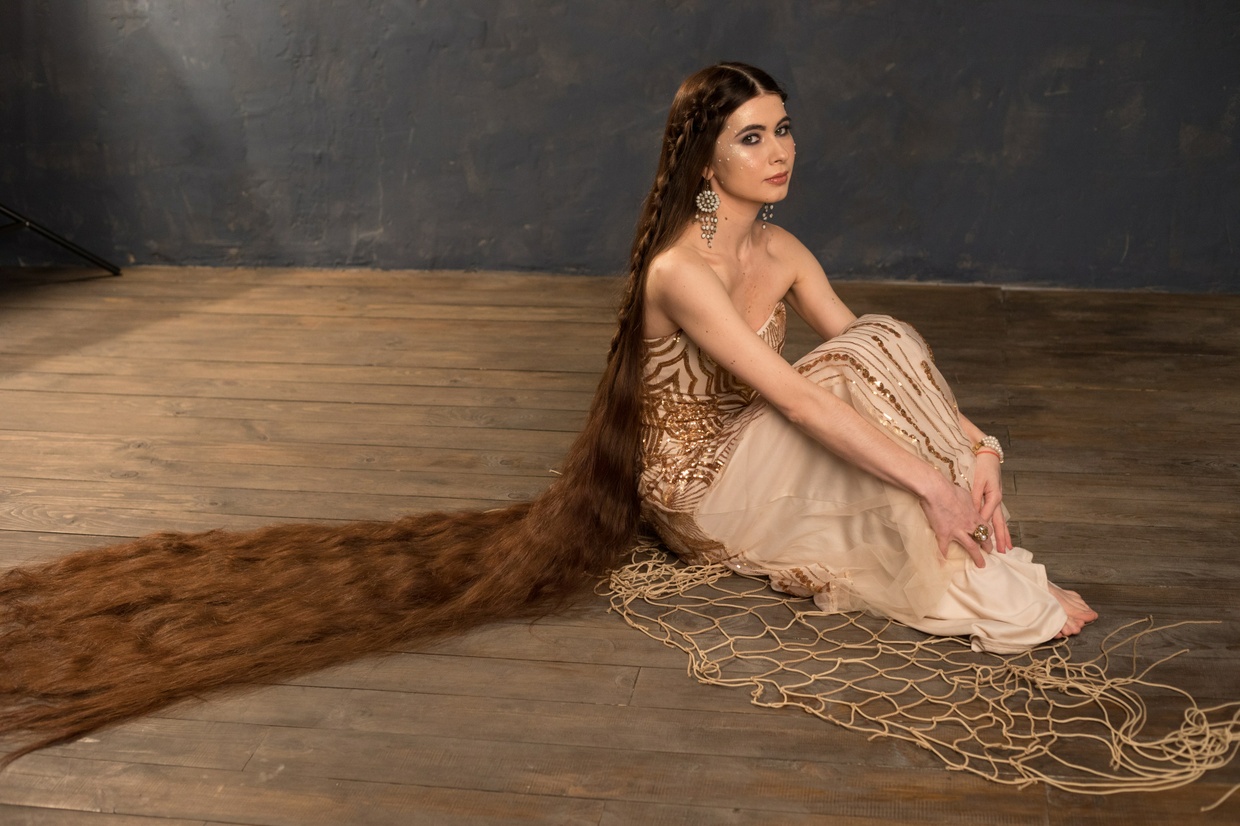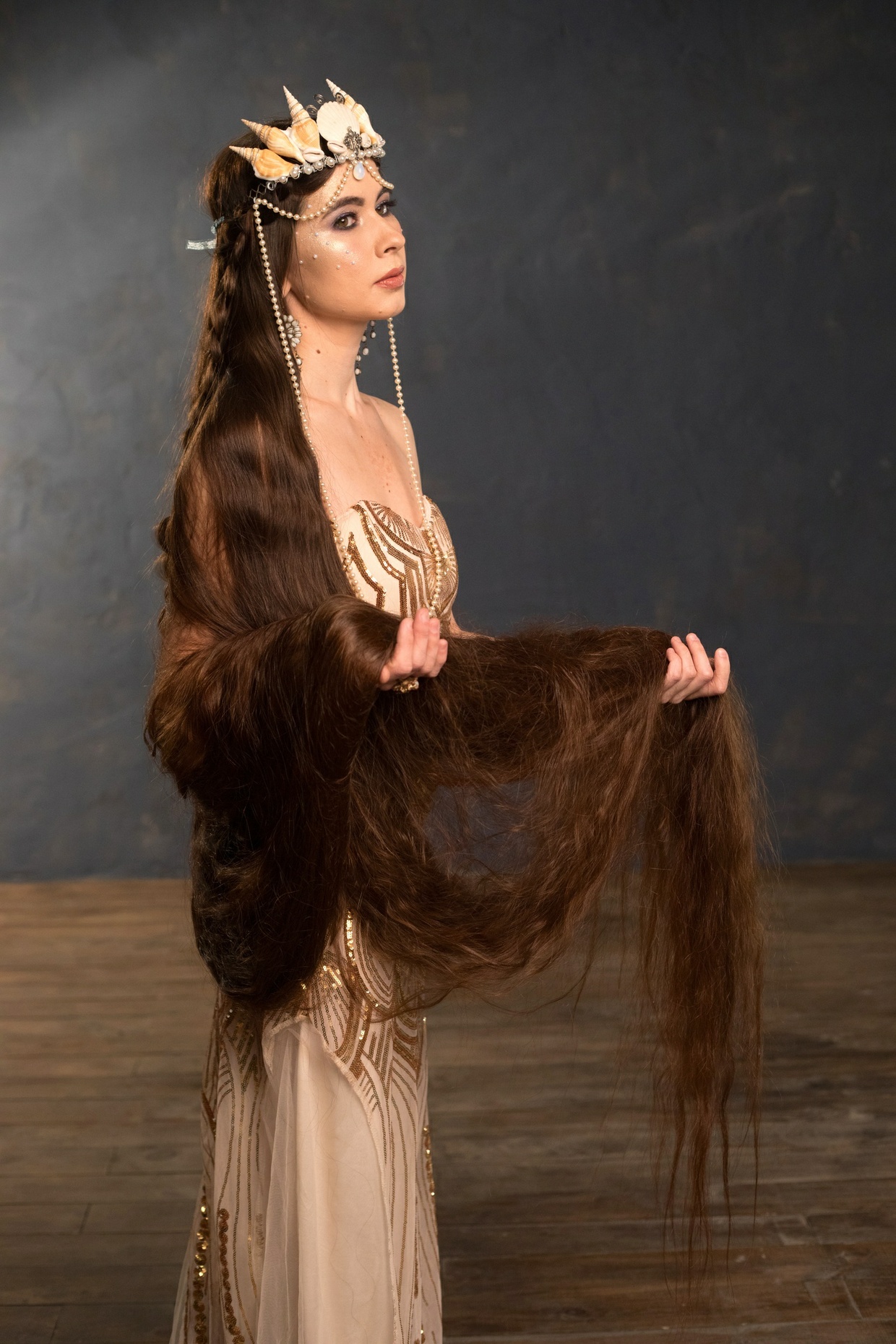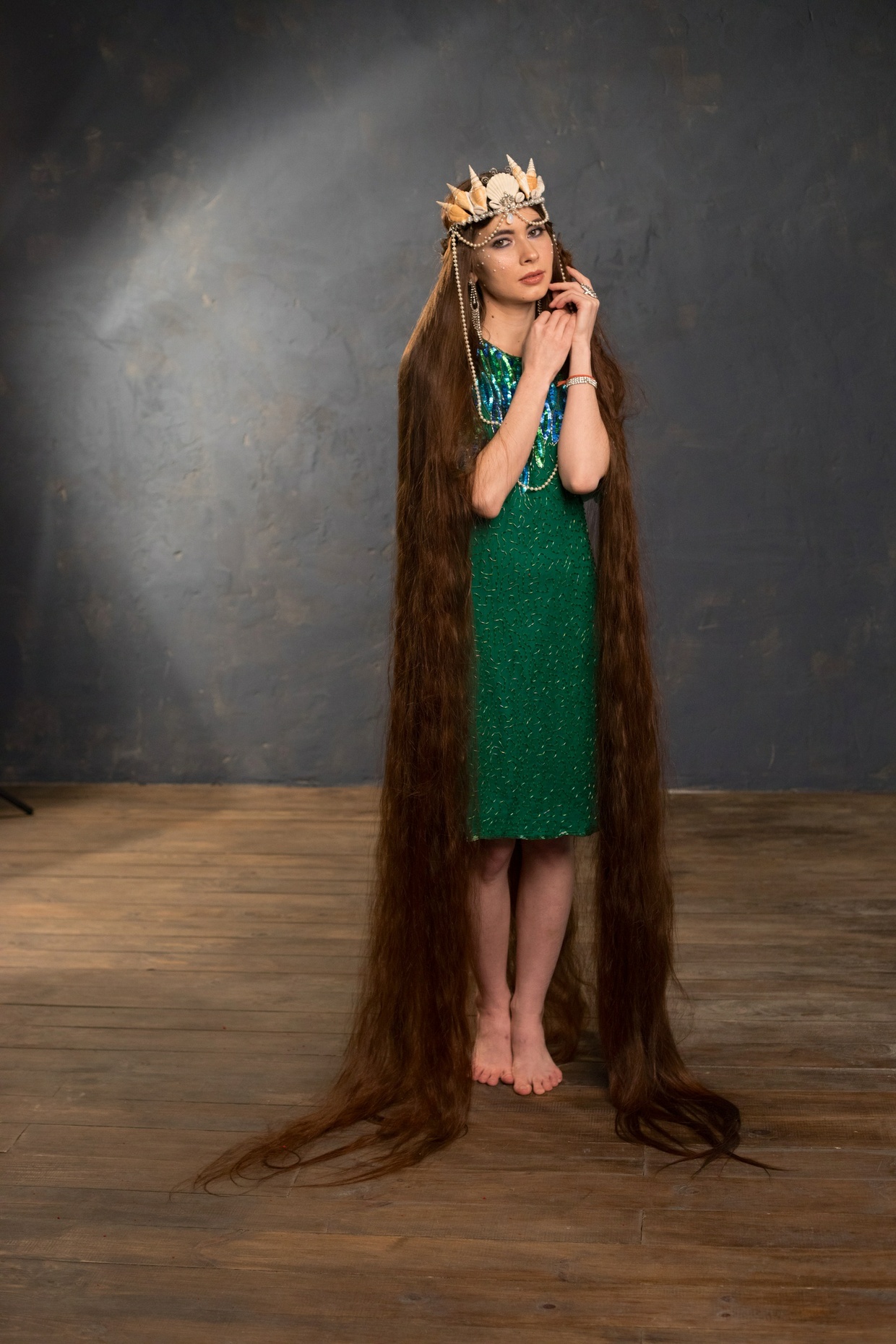 PHOTO SET: Sea of Hair (Aliia photoshoot)
Preview (video) : 
https://www.youtube.com/watch?v=c0tGuKMORM8
Preview (on our website) : 
https://www.realrapunzels.com/aliia-photoshoot
Aliia is a celebrity. She is the most known Real Life Rapunzel on earth!
Yes, she has gotten not only millions of views, but HUNDREDS of MILLIONS of views when you count up all the views and attention she has gotten from news papers, news websites, news broadcasts at television, news videos on big YouTube channels such as Barcroft TV (3,9 Million subscribers!), through very viral YouTube videos, very viral Facebook and Instagram posts, and she has even been featured on 9GAG!
This woman is a legend when it comes to long hair, and when it comes to long hair modeling, she is modeling for one company: RealRapunzels.
Words can not describe how proud we are of having her as our model, and she is without a true star!
As you might know from before, her hair weighs over 4 pounds (2 kg.), it measures over 90 inches (230 cm.) and the thickness of her hair is simply incredible and unbelievable!
Floor length hair would be considered "short" compared to Aliia´s hair length, and she is very proud of this, and so are we, she is a fantastic person, and we love working with her!
This photoshoot is taken in a photostudio by a professional photographer and the theme of the photoshoot is "Sea of Hair", where Aliia is a mermaid, in a sea of not water, but her own hair, and she really has enough hair to almost swim in it!
This photoshoot features full length shots, both while standing and sitting and close ups.
The photoshoot mainly focuses on her hair, but also showcases her natural beauty and beautiful face.
This is a very special photoshoot that you don´t want to miss, with the one and only Aliia as the model. This is truly a one of a kind photoshoot!
Number of photos: 69
Photo resolution: Over 24 MP
The photos are packed into a ZIP-folder which you simply unpack when you have bought and downloaded it.
Available on: Every PC/Mac, phone/smartphone, tablet, smart-TV etc.
If you buy this package within the first 24 hours, you will get a discount of 20%!
Discount code: discount
You'll get a 474.1MB .ZIP file.