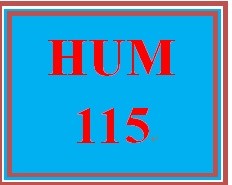 HUM 115 Week 3 GameScape Reflection
HUM 115 Entire Course Link
https://uopcourses.com/category/hum-115/
HUM 115 Week 3 GameScape
Reflection
View
 the
Week 3 GameScape Overview presentation located at  
https://youtu.be/FOgKgbGwpqI
Review
 the
Week 3 GameScape Grading Rubric (attached as a PDF file)
Complete
 the
Week 3 GameScape simulation, "Information and Its Sources: Embrace or
Reject?"
Submit
 your
answers to the reflection questions from the Week 3 GameScape simulation. Once
you reach the end of the GameScape activities for the week, you will be
prompted to save your responses. Save this document on your computer. Then, you
attach that document into the assignment section for GameScape. The document will
be a .pdf file.
You'll get 1 file (472.2KB)
More products from UopTutorials