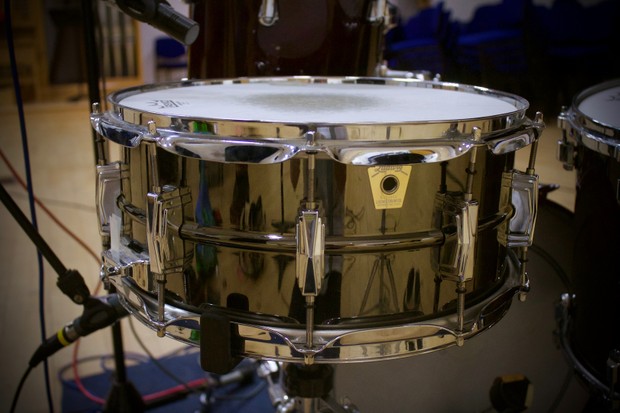 Ludwig Black Beauty - Huge Hall Sample
My Ludwig Black Beauty is my favourite snare in the world, so I thought it was about time I made a sample of it for you guys. I've used this guy on nearly every record i've ever made - it's super bright with a brilliant amount of smack, and it has just the right amount of body to sit powerfully in a rock mix. 

I think this is might be my favourite recording of it. It's tuned to an E4 on the batter and table top tight on the bottom for as much crack as possible, and it's dampened with a single piece of moon gel to flatten the tone and control resonances.

This is taken from a drum session I did in a huge hall, so as well as the close microphones there's a tonne of room and overheads to get a load of space around the drum and give it some length in a mix without having to resort to reverbs - I love it. 

This sample includes a mix ready TCI file for use in Slate Trigger made up of 44 audio files (24bit/44.1Khz) ranging from very soft to very hard hits. These audio files are also included to be used as a virtual instrument.
You'll get 1 file (39.4MB)
More products from Will Cook - Record Producer