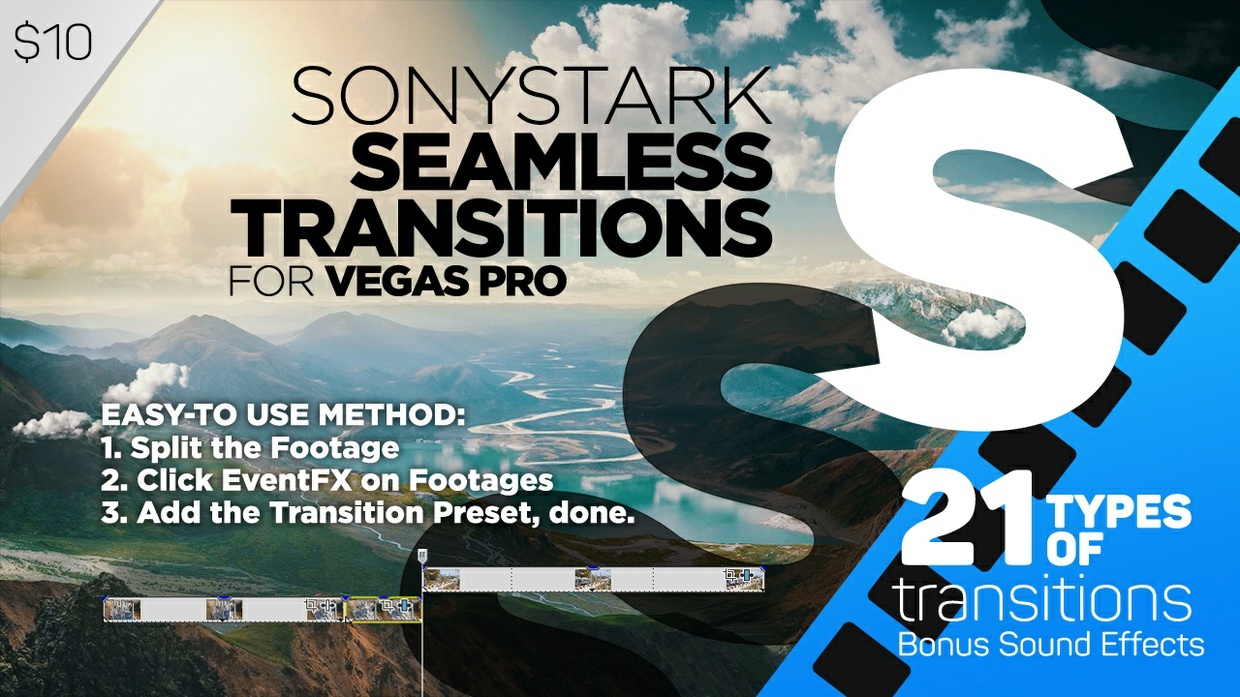 SONYSTARK Seamless Transitions Preset Pack for Vegas Pro
Hi, today i'm releasing Seamless Transitions Preset Pack for Vegas Pro, this preset will only work for 64bit PC/laptop, if you guys using 32bit PC/laptop i am sorry.
You really need these 2 plugin for vegas pro:
- Sapphire OFX v6.10 (at least)
- BCC v9.0.2 (this is the reason why you need 64bit arch system), BCC v9.0.2 is only compatible with 64bit PC/laptop
Please don't ask me if the preset will work without these plugins, because it's NOT going to work without these plugin, if you guys find out that you've got blank/black in transition that means your laptop/PC is just to low to use this preset, and if you guys find out that you have red "X" or watermark text during transition, that's mean you're using the plugins in trial mode.
Compatible with Vegas Pro (64 bit) 11, 12, 13, 14
What you will get in this Full Pack version:
- 21 types of transitions
- 7 types of sound effects
- 2 LUTs color
Download the Demo Version here: (Free)
-
http://microify.com/16121479/seamless-demo
you only get 1 transition preset and 1 sound effect
PLEASE DO NOT MIRROR ALL THE LINK I HAVE LISTED, THANK YOU!
for further information you can find me here:
facebook :
facebook.com/sonystark21
instagram :
instagram.com/sonystark
You'll get a 1.8MB .ZIP file.
More products from PLAYVSION