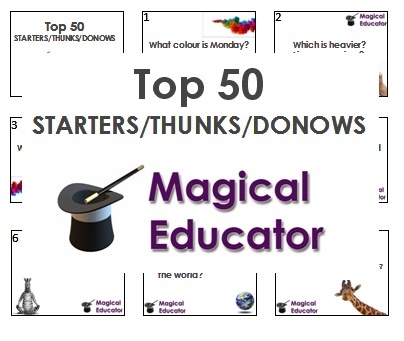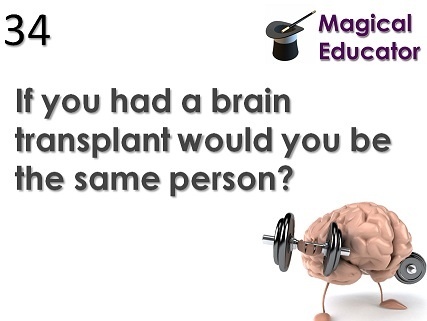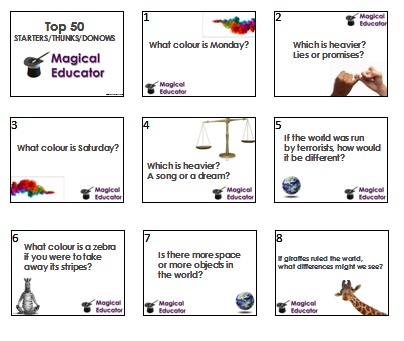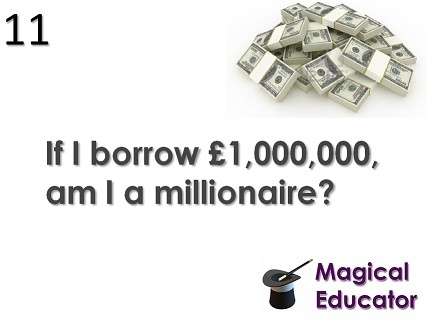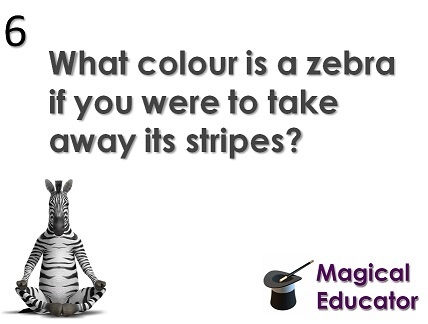 Top 50 Starters::DoNows::Thunks
Top 50 Starters::DoNows::Thunks

WE ARE PROUD TO OFFER ALL OUR CUSTOMERS A 24 HOUR 'NO QUIBBLE GUARANTEE'. THIS ALLOWS YOU TO GET A FULL REFUND IF YOU ARE NOT COMPLETELY SATISFIED WITH YOUR PURCHASE.

"You will be amazed with what happens to pupils when they start a lesson or topic using these effective ways to ask open ended questions to encourage discussion and thinking skills"

This is the #2 best selling slide show resource on the site which would be an asset for any teacher, parent or educator. The slide show illustrates some of the most effective Thunks around the world to engage kids into develop thinking skills and meaningful debate.

You are purchasing an amazing power point show of 50 of the most effective starter/donow/thunks ideas that you could use in your class room.

Simply bring up the slide that you want to use and display it to your class.

Why not give it a try, this resource could change the way your kids see the start of your lessons forever!

Enjoy, Have Fun!!
You'll get a 5.5MB .PPSX file.
More products from Magicalmaths.org