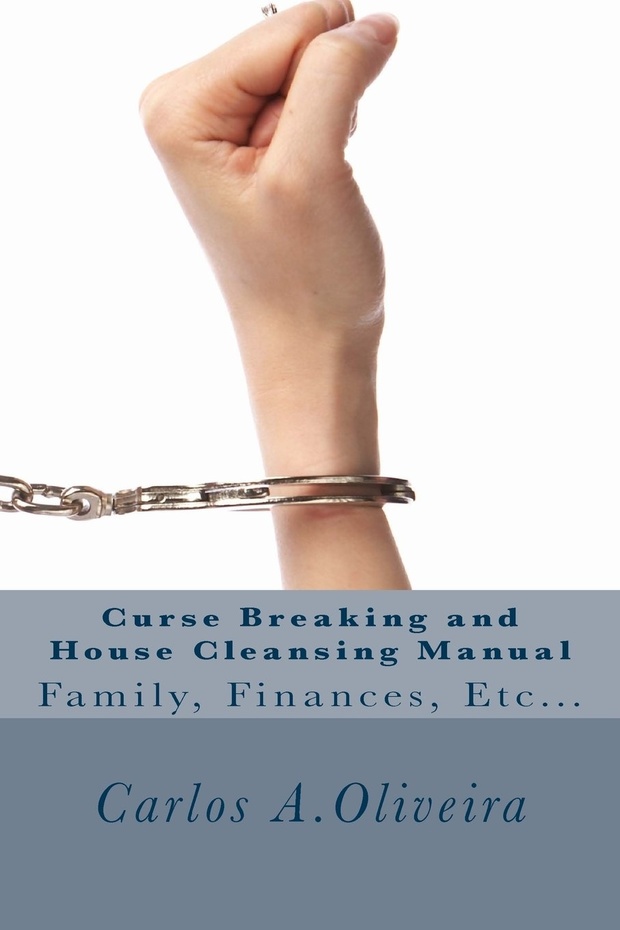 CURSE BREAKING AND HOUSE CLEANSING MANUAL by Brother Carlos Oliveira
((( INSTANT DOWNLOAD! - SECURE PAYPAL™ PAYMENT PROCESSOR )))
***Pay With Credit/Debit Cards Through PAYPAL™ at The Green Button Above!
Breaking Generational, Financial and Cultural Curses. Removing Witchcraft, Voodoo, Occultism, Cursed Objects. Renouncing Evil Soul-Ties, Addictions, Etc. Practical Guide To Spiritual House Cleansing and Blessing.
Since curses are being precisely transferred from generation to generation, through the family bloodline and also from a person to another, from animals and objects to people and vise-versa, I have decided to put together this handbook in which I unveil the darkness behind our families and societies and deal with these particular demons and curses, common to human beings, the proper way and help educate this generation already brainwashed and afflicted by such evil and sinful cultures, in most cases led by the television, movie and music industries as well as the media outlets, magazines, books, false religions, ungodly societies and organizations, new age spirituality, etc... that have been bombarding our children and young adults with all kinds of sinful, anti-Christ demonic messages and informations orchestrated, of course, by an invisible kingdom operating in the shadows that partially and conditionally rules over this planet which is known as Satan's kingdom.
This pdf ebook is compatible to Derek Prince 's curse breaking, Win Worley teachings, Frank Hammond 's Pigs in the Parlor, Charles & Frances Hunter 's books, Bob Larson 's Spiritual Warfare Book & Bill Banks 's cds, dvds & books.
***PDF Reader is required for reading this eBook. Your device may be already equipped with Adobe PDF Reader. FREE download at
http://get.adobe.com/reader/
in case you need it.
Find Spiritual Help at
http://brothercarlos.org
You'll get 1 file (148.1KB)
More products from Brother Carlos' HOUSE CLEANSING and CURSE BREAKING Prayers. ***Pay with PayPal™