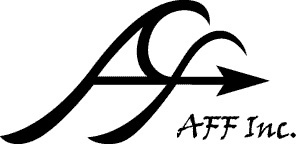 Deeper
Deeper, written and performed by Kristina and Dan Furey. The song was written to envelop those experiencing a loss, with love.  It was originally written just after the Orlando shootings.  Kristina found herself once again reflecting on the loss of her own brother in 2009 and her father less than five years later.  As she looked for meaning in such tragedies, a peaceful realization came over her.   The answer to tragedy is not to find the meaning in it but to find a way through it and as she wrote this song she understood that love, the same thing that had made her feel so deeply for these strangers and stirred this song to come through her, was the answer.  The Furey were motivated to rework their song after learning about the Fowlers, Anthony's story, and how he was taken too soon at the young age of eleven.  They admired his parents choice to reach out to others in solidarity, pulling them out of the depths of loss, instead of allowing themselves to be pulled deeper into their own loss.  This encouraged the Fureys to follow in the Fowler's footsteps and pay it forward with this song of inspiration, support and love, to keep you from going Deeper into your grief.  You too, can pay it forward, as profits from the sale of this recording will be used to help as many families as possible who have lost a child in tragedy.  Deeper has been graciously donated by the Fureys to the Anthony Fowler Foundation.
www.affinc.org
 and 
www.kristinafurey.com
You'll get a 8.8MB .MP3 file.