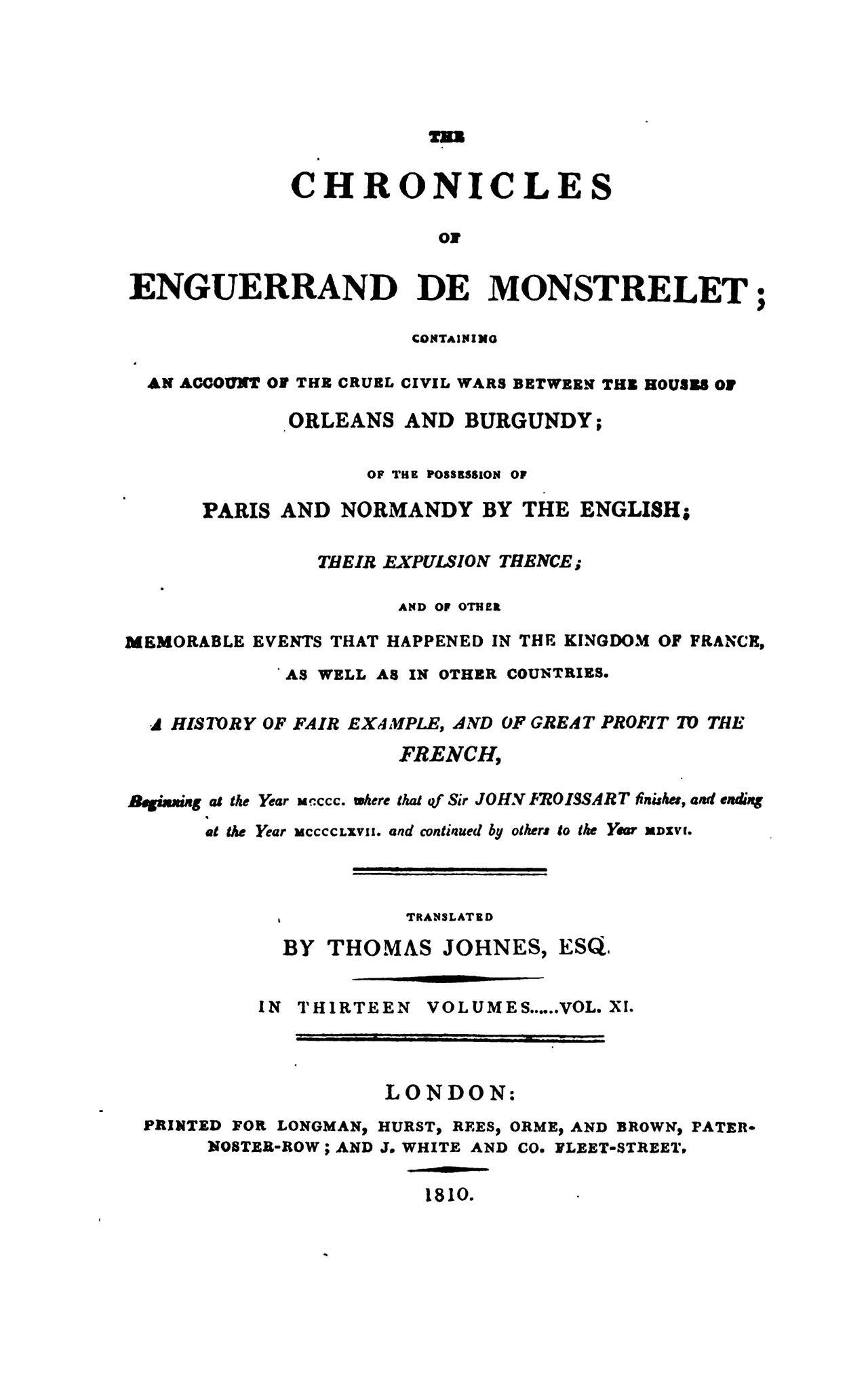 Enguerrand de Monstrelet chronicle vol.11
Chronicles of Enguerrand De Monstrelet vol.11

CONTAINING АN ACCOUNT OF THE CRUEL CIVIL WARS BETWEEN THE HOUSES OF ORLEANS AND BURGUNDY;
OF THE POSSESSION OF PARIS AND NORMANDY BY THE ENGLISH;
THEIR EXPULSIONS THENCE; AND OF OTHER MEMORABLE EVENTS THAT HAPPENED IN THE KINGDOM OF FRANCE, AS WELL AS IN OTHER COUNTRIES
Beginning ai the Year MCCC where that of Sir JOHN FROISSART finishes, and ending at the Year MCCCLXVII . and continued by others to the Year MDXVI
TRANSLATED BY THOMAS JOHNES, ESQ
Full text of this chronicle was translated from French into modern English with variations and additions and published in thirteen volumes by Thomas Johnes (1748-1816) in 1810.
This is the most comprehensive edition of Enguerrand De Monstrelet's Chronicles in English until now.
You'll get a 23.8MB .PDF file.
More products from Medieval Chronicles