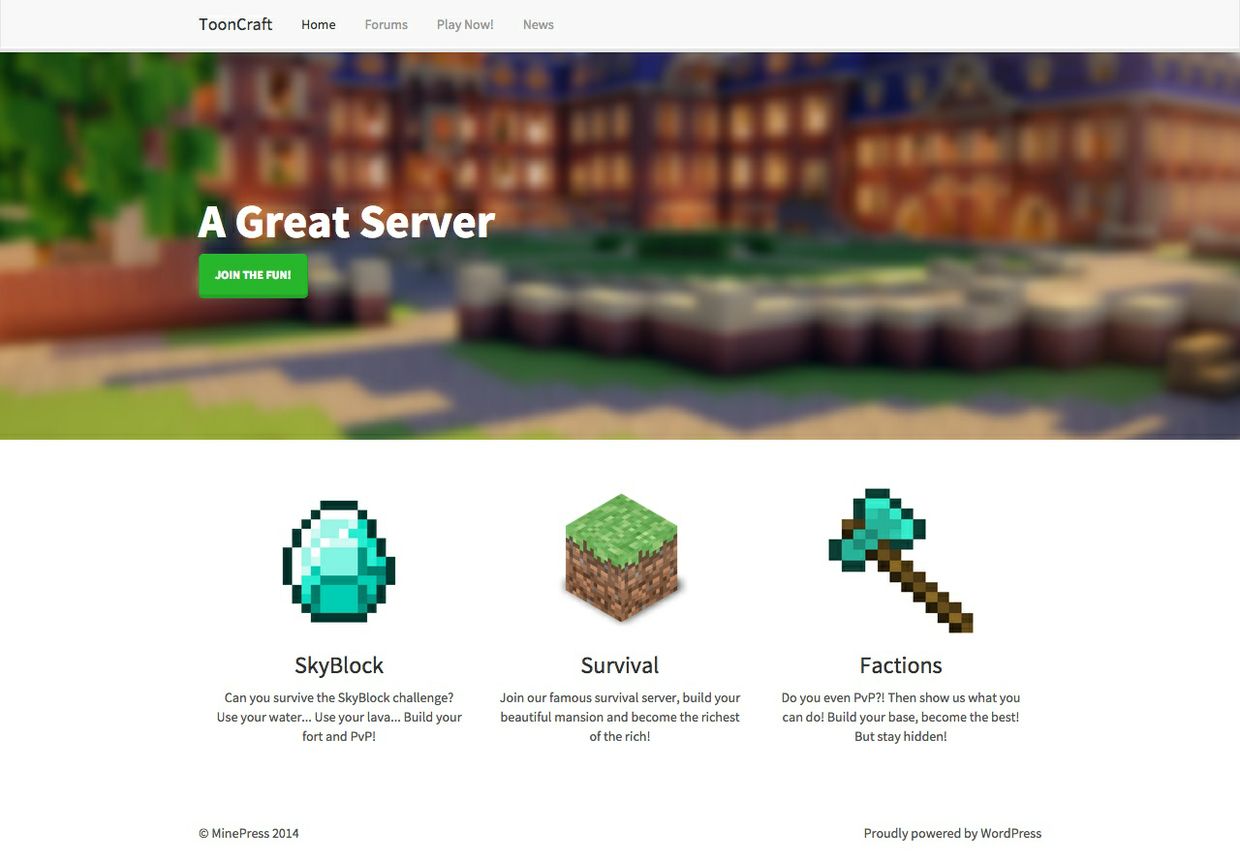 ToonCraft: Minecraft WordPress Theme
ToonCraft is one of the only Minecraft style theme developed for WordPress. We've searched high and low and was unable to find one so we thought, we should be the ones to create one.

ToonCraft is an elegant, aesthetically pleasing and modern theme for WordPress which is super easy to customize. With a number of settings available straight from your WP-Admin, it's never been easier to customize a Minecraft theme.

This theme comes with an installation guide if you've never used WordPress before.
You'll get a 1.4MB .ZIP file.
More products from Minecraft Website Templates